Single Trip
Annual Multi Trip
Philippines Travel Insurance
Extras
Compare and save on Philippines travel insurance
Background Information
The Philippines is a country in Southeast Asia with Manila as its capital city. It comprises 7,107 islands in the western Pacific Ocean. The Philippines is the world's 12th most populous country, with a population of about 90 million people.
A former colony of Spain and the United States, the Philippines is one of two predominantly Roman Catholic countries in Asia, the other being East Timor. There are also a number of minority religious groups, including Islam, Buddhism and Hinduism. Multiple ethnicities and cultures are found throughout the islands. Ecologically, the Philippines is one of the most diverse countries in the world.
Demographics for the Philippines
| | |
| --- | --- |
| Language: | Tagalog |
| Area: | 300,000 sq. km |
| Population: | 90,000,000 |
| Capital City: | Manila |
| ± GMT: | +8 hours |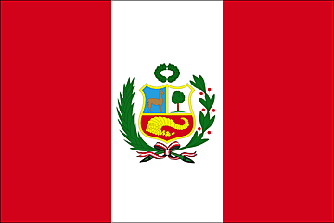 Philippines information
Philippines Geography
Philippines Climate
Philippines Attractions
Philippines Activities
Philippines History
Philippines information and advice from Smart Traveller
Exercise a high degree of caution in the Philippines because of the high threat of terrorist attack and the high level of serious crime.
Pay close attention to your personal security at all times and monitor the media for information about possible new safety or security risks. Terrorist attacks could occur at any time, anywhere in the Philippines, including in Manila.We continue to receive credible reports indicating terrorists are planning attacks against a range of targets in a variety of locations, including places frequented by foreigners.
You should avoid places known to be terrorist targets.
Violent crime is a significant problem in the Philippines.
You are advised not to travel to Mindanao, including mainland Mindanao, the Zamboanga Peninsula and the Sulu Archipelago, due to the very high threat of terrorist attack, including kidnapping, and related counter-terrorism operations.
Armed clashes between the Philippines Armed Forces and Moro Islamic Liberation Front are continuing in central Mindanao. Attacks occurred in late 2008 against military and civilian targets. Further attacks cannot be ruled out.
There is a danger of kidnapping throughout the Philippines, particularly in the southern Philippines including coastal and island tourist resorts and dive sites.
Terrorists have kidnapped foreigners from these areas in the past. The typhoon season normally runs from late May to early December. This is also the rainy season when tropical storms, flooding and landslides may occur.
Nearby countries to the Philippines
Brunei travel insurance
Vietnam travel insurance
China travel insurance
Thailand travel insurance
Philippines travel insurance
Burma travel insurance
Laos travel insurance
Singapore travel insurance
Indonesia travel insurance
Australian Embassy, Philippines
Address
Level 23-Tower 2, RCBC Plaza,
6819 Ayala Avenue (Makati City)
Manila
Philippines
Telephone +63 2 7578 100
Fax +63 2 7578 268
Philippines travel insurance guide
The Australian government and Smart Traveller recommend appropriate insurance information if you are travelling overseas and to ensure that you are properly covered with comprehensive travel insurance.
The cost of medical, dental and let alone the inconvenience of the lost luggage can ruin your holiday.
Useful Links
Travel Insurance
QBE Travel Insurance
Seniors Travel Insurance
Compare Travel Insurance
Cruise Travel Insurance
Travel Insurance Online
Pregnancy Travel Insurance
Annual Multi-Trip Travel Insurance
Single Trip
Annual Multi Trip