Single Trip
Annual Multi Trip
Philippines Travel Insurance
Extras
Compare and save on travel insurance to the Philippines.
Gaining Entry to the Philippines for Covid-19 Medical.
The Overseas Medical limit is displayed on your Certificate of Insurance and will be emailed to you within 10 minutes of purchase. Find out more about Covid-19 medical cover.
Background Information
The Philippines is a country in Southeast Asia with Manila as its capital city. It comprises 7,107 islands in the western Pacific Ocean. The Philippines is the world's 12th most populous country, with a population of about 90 million people.
A former colony of Spain and the United States, the Philippines is one of two predominantly Roman Catholic countries in Asia, the other being East Timor. There are also a number of minority religious groups, including Islam, Buddhism and Hinduism. Multiple ethnicities and cultures are found throughout the islands. Ecologically, the Philippines is one of the most diverse countries in the world.
Demographics for the Philippines
| | |
| --- | --- |
| Language: | Tagalog |
| Area: | 300,000 sq. km |
| Population: | 90,000,000 |
| Capital City: | Manila |
| ± GMT: | +8 hours |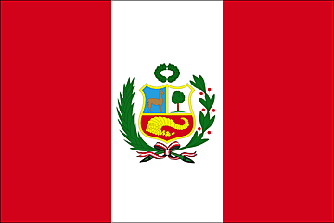 Philippine's information
Philippines Geography
Philippines Climate
Philippines Attractions
Philippines Activities
Philippines History
Philippine's information and advice from Smart Traveller
Terrorist attacks could occur anywhere in the Philippines. Possible targets include public transport, hotels, shopping malls, restaurants, events, places of worship and tourist areas. Be alert to possible threats.
The threat of kidnapping and piracy in the southern Philippines is very high. Especially in coastal resorts, coastal waters and isolated locations. Kidnappers may target popular tourist areas. If you travel to the southern Philippines, despite our advice, get professional security advice. Ensure your accommodation has proper security measures. Don't travel by boat.
Protests can turn violent. It's illegal to take part in political rallies if you're not Filipino. Avoid large public gatherings.
Violent and other serious crime is common. Many crimes involve guns. Gunfights between criminals and police are not uncommon. Gangs often drug tourists before robbing or assaulting them. Pickpocketing, bag snatching and scams are common. Don't leave food or drinks unattended. Don't use public transport. Be careful in crowded shopping malls and other public places. Only use ATMs in secure locations.
Typhoons, tropical storms, flooding, landslides, earthquakes and tsunamis are common. These events may disrupt essential services. Know your accommodation's evacuation plan.

Nearby countries to the Philippines
Brunei travel insurance
Vietnam travel insurance
China travel insurance
Thailand travel insurance
Philippines travel insurance
Burma travel insurance
Laos travel insurance
Singapore travel insurance
Indonesia travel insurance
Australian Embassy, Philippines
Address
Level 23-Tower 2, RCBC Plaza,
6819 Ayala Avenue (Makati City)
Manila
Philippines
Telephone +63 2 7578 100
Fax +63 2 7578 268
Philippines travel insurance guide
The Australian government and Smart Traveller recommend appropriate insurance information if you are travelling overseas and to ensure that you are properly covered with comprehensive travel insurance.
The cost of medical, dental and let alone the inconvenience of the lost luggage can ruin your holiday.
Useful Links
Travel Insurance
QBE Travel Insurance
Seniors Travel Insurance
Compare Travel Insurance
Cruise Travel Insurance
Travel Insurance Online
Pregnancy Travel Insurance
Annual Multi-Trip Travel Insurance
Single Trip
Annual Multi Trip