asdas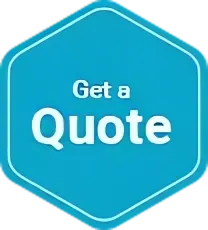 Single Trip
Annual Multi Trip
Travel Insurance when Motorcycling Overseas
Travel Insurance when Motorcycling
Wanting to motorcycle overseas and looking for a travel insurance policy to suit your needs?
You must have a licence that is valid in the country of travel and in your country of residence.
If you are an Australian travelling overseas and are looking to ride a motorcycle, you must have a valid motorcycle license in Australia and also hold the appropriate license to ride a motorcycle at your destination. Different countries often have unique and varied requirements to ride motorcycles and other two wheeled vehicles, please ensure to check what licenses are required before riding motorcycles overseas.
Extras
General exclusions
The following are general exclusions under the travel insurance policies. This means that no cover is provided if the traveller;
Rides a motorcycle, moped or motor scooter, either as the person in control or as a pillion passenger
With an engine capacity greater than 250cc, or
when not wearing a helmet, or
where the person in control does not have a full motorcycle licence that is valid both in the country of travel and their country of residence.
If you are unsure, please contact Travel Insurance Saver
03 9427 9224 or send us an email from the below form.
Rental Vehicle Insurance Excess
No cover applies to motorcycles or quad bikes for Rental Vehicle Insurance Excess
Rental Vehicle Insurance Excess only applies to 4-wheeled vehicle with a gross vehicle mass less than 4.5 tonnes such as cars & campervans that you:
hire from a registered rental vehicle company; and
have a rental vehicle agreement in writing.
must have comprehensive motor vehicle insurance for the period of hire
Please note: Quad bikes are a general exclusion for all policies under section 13(k) of the General exclusions in the PDS.
Travel Insurance when Overland Motorcycling
The Bare Essentials, Essentials, Annual Multi Trip and Comprehensive Plans can cover you up to 250cc engine capacity.

Policy holder must always be wearing a helmet and have a valid license in their home country and country of travel.
Taking a motorcycle tour overseas
Some restrictions apply in certain countries regarding licensing. If you are riding a motorcycle with a tour group with a valid tour operator, please contact them to organise a temporary license for riding a motorcycle. An example of a country with the restriction is Vietnam. The temporary license may only allow you to ride when you are with the tour group, always check this directly with the tour operator to make sure you are riding legally.

Quad Bikes are excluded from all policies
All-terrain vehicles & quad bikes, either as the person in control or as a pillion passenger are excluded from all policies.
This is a summary of cover only. Cover is subject to the policy terms, conditions, limitations and exclusions as set out in the Product Disclosure Statement. Always read the Product Disclosure Statement before making a decision about any travel insurance policy
Contact Travel Insurance Saver
If you have any question's please fill in the form below and one of our friendly team members will get in touch soon.