Travel Insurance Cancellation Cover
Travel Insurance Saver (TIS) understands that sometimes unavoidable events occur which may prevent you from being able to partake on your travels or continue travelling while abroad or inside Australia.

Extras
Some of the cancellation cover benefits offered are;
Covers your pre-paid purchases for your trip, such as;

Flights, Accommodation, Car Hire, Cruises, Tours.

Your cancellation cover starts from the day you purchase your policy.
The earlier you purchase your policy, the more cover you will receive
Having to cancel your trip to due to sudden illness or injury to yourself or relative under the age of 80 years with no previous existing medical condition
Terrorism
No cancellation cover applies in the case of terrorism.
Medical and medical evacuation is included in the case of terrorism.
For further information, please refer to product disclosure statement that can be found after getting a quote from this page and clicking on 'PDS' under the quoted price. Alternatively please contact our helpful staff members, and we can assist with any further questions.
General Exclusions
A loss caused by, or in any way connected with war, invasion, hostilities (whether war is declared or not), civil war, rebellion, revolution, military or usurped power or civil insurrection.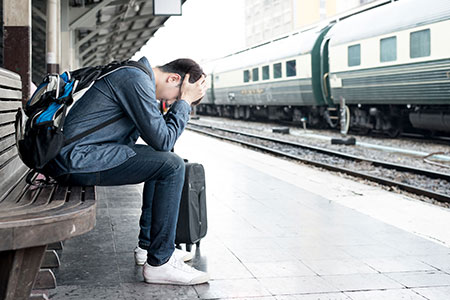 Contact Travel Insurance Saver
If you have any questions please fill in the form below and one of our friendly team members will get in touch soon