Single Trip
Annual Multi Trip
Group Travel Insurance
Embarking on a trip with 10 travellers or more?
Travel Insurance Saver wants to make sure all members of your travelling party are catered for accordingly and can be included on the 1 policy under a group policy or provide you with a customised option to meet your travel and medical requirements.
Instead of taking out multiple policies why not opt for the nib group travel insurance, in doing so you will receive a 10% discount (every 11th traveller is covered free).

Extras
Group Travel Insurance

By completing a quick and simple Group Travel Insurance form below, we will be able to take the weight off your shoulders and organise an insurance quote for you and your travelling party!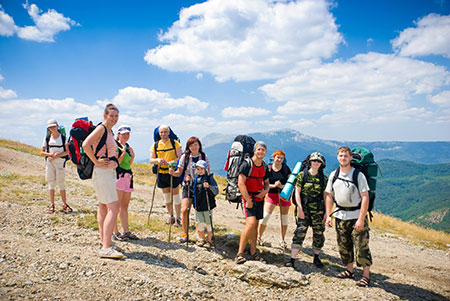 To ensure that you and your travelling party are insured correctly and in accordance with the desired budget:
Please complete the below form and include any notes such as medical conditions or expensive luggage that you wish to be included in your group travel insurance policy!
Too many times travellers fall short on receiving the optimum value for their dollar; no need to stress as we will make sure you have the policy that best fits your travel needs for a competitive price.
We strive towards customer satisfaction by offering a wide range of travel insurance policies at already discounted prices for you and your group.
Not sure if Group Travel Insurance would apply to you? It could be a post-university trip with friends to Europe or even a
family
vacation around Australia! Why book separately and fall short on additional
discounts
and convenience?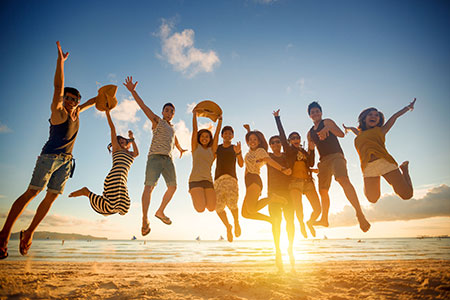 Whatever the travel arrangements for your group, if you have 10 travellers or more you are eligible for Group Travel Insurance.
Your trip could be anything. A large group of friends heading on a cruise, five couples? Or a couple of families? This is the perfect opportunity to get group travel insurance. With a group travel insurance policy, you'll receive a 10% discount and every traveller after the 10th person will be free.
Travel Insurance
can sometimes be a complicated process, especially when it comes to choosing the right policy for your group trip. If you have a large group of people who will be travelling with each other for the majority of your trip, it's best that you keep things simple. Having group travel insurance will ensure that you're all receiving your insurance from the same place, if you any of your party need to make claims, it'll be much simpler all referring to the one provider.
Cover is subject to the policy terms, conditions and limits set out in the Product Disclosure Statement. Always read the Product Disclosure Statement before making a decision about any travel insurance policy.
Group Travel Insurance
Enter in details below to receive a quote for your group policy.
Single Trip
Annual Multi Trip