asdas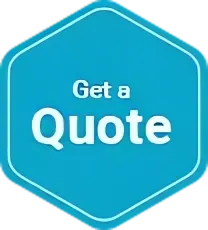 Single Trip
Annual Multi Trip
Extras
Compare nib Travel Insurance Policies
Travel Insurance Saver offers a variety of Travel Insurance policies from nib Travel Insurance that may meet the needs of our customers whether that is in Australia or Overseas. Compare and select from domestic and international products by getting a quote.
Schedule of benefits
To compare our policies and view the product disclosure statement, please complete a quote by entering in travel destination, travel dates, ages and clicking Get a Quote button. Compare our policies to choose the best policy for your trip away.
Existing medical conditions (EMC)
There are 40 conditions automatically cover. Click here to view Existing Medical Condition and medical criteria.
You can only add an Existing Medical Condition (EMC) on the Australian Travel, Comprehensive or the Annual Multi Trip policies. If you choose another product, medical conditions that are not automatically covered would be excluded.
nib International Assistance - Worldwide 24/7 365 days emergency assistance
nib International Assistance are trained medical experts and travel insurance specialists. This Australian-based team coordinates emergency assistance to the policyholder that becomes ill or injured while travelling overseas. Click here for further information.
Destination countries
You can select from a drop-down box, a range of different countries which you will be travelling to. Select all of the countries you will be travelling to, from the drop-down box, select dates and ages of travellers, and then click get a travel insurance quote button.
Cruises
Some cruising is covered as standard. If you are taking a cruise in Australian waters, please select Australian Waters as your destination, when travelling in international waters, please select the countrries that you will be travelling to; For example Singapore, South Pacific Cruise, Hawaii, Vanuatu etc.
Click the link for further information about Travel Insurance when cruising.
Motorcycling overseas
Wanting to motorcycle abroad and looking for travel insurance?
You must have a valid Australian motorcycle licence along with a valid motorcycle license for the country you're travelling in and be riding a motorcycle that is less than 250cc. You'll also need to make sure you wear a helmet! Click to view further information regarding Travel Insurance when motorcycling.
Dependent children, covered for free.
Your children, stepchildren, grandchildren, foster children, and children for whom you are the legal guardian, who are travelling with you on the same itinerary for the entire duration of your trip and at the time the Certificate of Insurance is issued are:
under 25 years of age, and
working less than 30 hours per week.


Amend and extend your policy
Amend, extend or cancel via the self-managed system - You can update and extend your single trip policies for up to 12 months, unless you have made a claim, need to add a specified medical condition or had changes to your health since purchasing a policy. Click here to find out how to extend your policy. Click here for further information.
Rental vehicle insurance excess
We may cover you for the rental vehicle insurance excess, or the cost of repairing the vehicle, whichever is lower, if;
you rent a vehicle from a rental company;
it is damaged by accident, storm, fire or theft; and
you are a nominated driver of the Rental Vehicle Agreement.
For this benefit to apply, the rental vehicle company must have comprehensive motor vehicle insurance for the period of hire. Please refer to schedule of benefits and PDS for policies that include Rental Vehicle Insurance Excess.
Snow & Ski cover
We have options to add Snow Sports to the Comprehensive and Annual Multi Trip when travelling overseas. Please select the Snow Sports under Options and More Information in the quoting panel to apply snow sports cover to your travel insurance policy. Can't add on Snow sports after you have purchased your policy. Click here to find out more.
24/7 International Assistance
nib International Assistance is a 24/7 emergency Assistance team based in Melbourne, Sydney and Cork (Ireland) that coordinates emergency assistance for policyholders.
Already departed
You can purchase while already being overseas - A 72-hour waiting period applies if you purchase when you have already departed from Australia. You must be returning back to Australia for the policy to be valid.
Travel Insurance for Seniors
We have a range of policies available for seniors, with the Comprehensive, Annual Multi Trip & Australian Travel plans having no age limits.
Bare Essentials and Essentials policies are available for travellers up to 69 years of age. Find out more about travel insurance for Seniors.
Monetary Unit
All $ values via this website, displayed in Australian Dollars (AUD).
Time
Policies purchased are based on AEST (Australia Eastern Standard Time) for departure and return dates and time.
Travelling when pregnant
Cover may be available for pregnancy-related illness of the mother up to & including 26 weeks gestation for a single pregnancy and multiple pregnancy - Provided there have been no complications, click here to find out more.
Compare Travel Insurance
We offer a great platform to compare our travel insurance policies side by side to identify the policy that may suit your travel needs.
Overseas Travel Insurance
Travelling overseas and looking for travel insurance cover - Get a quote to view travel insurance for overseas travel.
Cover is subject to the policy terms, conditions, limitations, and exclusions set out in the current Combined Financial Services Guide and Product Disclosure Statement (PDS). Make sure you've read and understood the (PDS) prior to choosing a travel insurance policy.