asdas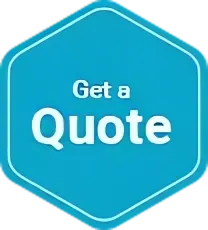 Single Trip
Annual Multi Trip
Travel insurance to Indonesia
Extras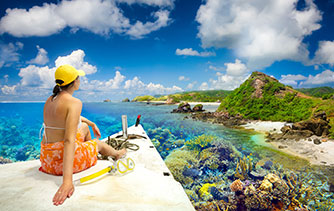 Indonesia is an archipelago of islands in south-east Asia. It has one of the highest populations of any country in the world and is totally unique.
Get a travel insurance quote to Indonesia today - Get a Quote
Indonesia is a traveller's paradise. It is an exotic grouping of tropical islands, contrasted by huge metropolises and unique rural communities. There are countless languages, ethnicities and faiths, speckled in the warm oceans north-west of Australia. There are a few main islands in Indonesia where the majority of the populations reside.
It is easy to get lost in Indonesia; the food is delicious, and the people are incredibly friendly. Australian's have made Bali a home away from home, and people frequently voyage to this seaside delight. You may wish to travel with a degree of caution in Indonesia, there are stark cultural differences which often times people fail to adhere to. There is also the risk of petty theft and robbery, and in more serious cases, terrorist-related activities. You may wish to avoid the western-Papua province of Indonesia, and if you do travel there, exercise a high degree of vigilance.
Indonesia travel insurance
Demographics
| | |
| --- | --- |
| Language: | Indonesian, English |
| Area: | 1, 899, 685 sq. miles |
| Capital City: | Jakarta |
| ± GMT: | +7, +8 and +9 hours |
Nearby countries to Indonesia
Thailand travel insurance
Papua New Guinea travel insurance
Laos travel insurance
Philippines travel insurance
Vietnam travel insurance
Cambodia travel insurance
Indonesia information
Indonesian Geography
Indonesian Climate
Indonesian Attractions
Indonesian Activities
Indonesian History
Australian Consulate in Medan, Indonesia
Address
Australia Centre
Jalan R.A. Kartini No. 32
Medan 21152
Indonesia
Telephone
+62 61 415 7810, +62 61 455 4520
Fax
+62 61 415 6820
Australian Embassy, Indonesia
Address
Jalan H.R. Rasuna Said Kav C 15-16
Jakarta Selatan 12940
Indonesia
Telephone
+62 21 2550 5555
Fax
+62 21 522 7101, 2550 5467
Australian Consulate-General in Bali,
Address
Jalan Tantular, No. 32,
Renon,
Denpasar,
Bali 80234
Indonesia
Telephone
+62 361 241 118
Fax
+62 361 221 195
Travel Insurance to Indonesia
Please refer to the Australian Government website Smartraveller for general information about Indonesia from the Smartraveller website.
Useful Links
Compare Travel Insurance
Seniors Travel Insurance
Cruise Travel Insurance
IEC Travel Insurance
Already Overseas Travel Insurance
Snow Travel Insurance