Seniors Travel Insurance
Get a quote online via this page to compare seniors travel insurance.
Travel Insurance Saver specialises in giving straightforward and rewarding travel insurance to our senior members. Planning a trip to
France
, or a
cruise
to
New Zealand
?
Put your feet up and relax knowing that we've taken care of your travel insurance policy. If you've been planning a trip for a while you're going to want to make sure you shop around for the right travel insurance policy. Seniors can receive as good a policy as anybody else, and so they should.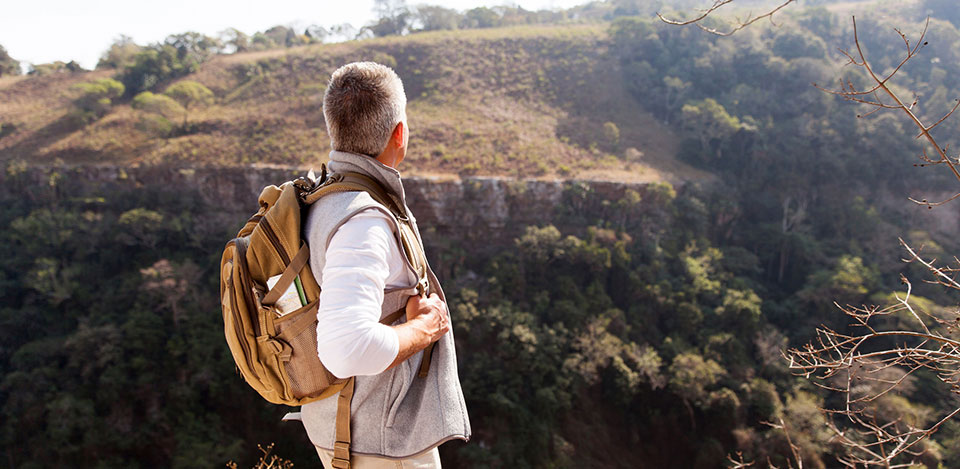 Whether you're travelling to
Italy
or
Bahamas
, Travel Insurance Saver can tailor a policy that's perfect for your trip. Even if you're going to be travelling around
Australia
, you can still receive coverage.
A lot of people are travelling interstate nowadays for cruises, or up to the Northern Territory on the Ghan. This is a good opportunity to at the least apply for cancellation policy.
Cancellation cover
is a simple policy that covers the costs of your trip should you not be able to go due to serious illness or injury.
Extras
Travelling overseas, on a cruise or within Australia and looking for quality seniors travel insurance?
Travel Insurance Saver has a range of Australian seniors travel insurance, suitable for your next trip away. Get the
best travel insurance
advice and compare senior
travel insurance side by side online or call us for further information.

Seniors travel insurance aged 55 - 64 years of age,
All policies are available for overseas travel - Get a quote to compare benefits for each product.
Seniors travel insurance for travellers under 69 years,
We have the following policies available;

Seniors travel insurance between the age of 70 and 79 years of age
We have the following policies;
Travel insurance for seniors over 80 years of age
We only have the following policy available for seniors travellers over 80+
Travellers 80+ will need to complete a mandatory Existing Medical Condition (EMC) assessment online. Applying to all the International.
Note: No payment details are required when completing the EMC form.
You can contact our friendly staff during business hours to assist with the EMC assessment. For further information, please refer to the
Existing Medical Condition
page.
Here are some of the benefits available to Australian seniors;
Unlimited medical and dental cover
Comprehensive additional expenses
A range of luggage limits to cover smartphones and tablets
Cancellation cover applies to all international policies
Hospital compensation of up to $8000
Personal liability of up to $3,000,000
Medical evacuation applies to all international travel plans. Please get a quote to compare levels of cover available.
Cancellation applies to all international policies. Please get a quote to compare levels of cover available.
Melbourne based 24/7 Emergency Assistance, through nib International Assistance

Our aim is to ensure that all seniors have the appropriate travel insurance based on their desired travel destination(s); check out the easy to use self-service quoting system to get you started in providing your coverage today!
Having difficulties? Feel free to contact our staff, and we can assist you in choosing the appropriate policy for you.
nib Travel Insurance has their own Sydney based 24/7 emergency assistance called
nib International Assistance
to assist you while you are travelling overseas. Toll free numbers are available.
Travel Insurance Cover for Senior Citizens
Seniors looking to travel abroad, online travel options have been particularly designed for elderly citizens coupled with quality travel insurance packages to protect you from any unexpected occurrences. This is useful for retired individuals who are travelling and seeing the world. We offer travel insurance up to 99 years of age, but policies do require a medical appraisal for all travellers over 80 years of age. The medical appraisal can be completed online after you click 'BUY NOW' on your desired policy, after filling in some personal details and clicking the 'CONTINUE' button, you'll be redirected to the nib website where you can fill out the medical assessment form. nib Travel Insuarnce will contact you within a 3 days to confirm your quote or request further information.


Online Australian seniors travel insurance industry can become tricky as underwriters do limit ages and duration of trips, which can prevent some seniors from accessing any travel insurance at all. We offer the International Travel Plan to all seniors which offers high limits. To compare and view quotes, please click here to get a senior travel insurance quote.

In what possible ways does senior citizen travel insurance help us?
You're protected against any cancellation of flights or cruises, lost or delayed baggage, replacement of passports plus emergency dental medical and treatment, including GP visits. In short, you can enjoy your holiday safely in the knowledge that you're actually covered if anything goes wrong. You also have the choice of selecting from a wide array of sports activities.
If you desire to travel overseas and interstate and under 70 you may wish to choose an annual multi-trip travel insurance policy. This will cover you for multiple trips up to 60 days per trip overseas and interstate for a year. Please note for domestic trips you must be using public transport such as a bus, rental car or fly as your policy won't cover you if you are driving your own vehicle.
Each travel insurance policy is broken up into regions and will cover you if you are travelling to multiple countries. For instance, if you were travelling to Europe and were stopping over in Dubai or Singapore and had an incident where you were hospitalised, your policy would still cover you in these countries. Please note it will cover all countries excluding America's unless selected to include America's. If you have any questions please contact to confirm.

Some pre-existing medical conditions are automatically covered for free under some of the policies, however, not all medical conditions are covered for free. It's recommended you check the Medical section where you can check which conditions are and aren't covered. If your pre-existing medical condition isn't automatically covered for free, you'll need to fill out a medical assessment form so that your pre-existing medical condition can be covered by your policy. To fill out this form, simply select the policy you want under 'BUY NOW' and fill out your personal details, once you click the 'CONTINUE' button, you'll be redirected to the nib website where you can fill out the EMC form. nib Travel Insurance will then contact you within a few days. If you're unaware of whether or not your pre-existing medical condition is covered for free or not, please select the optional extra of Medical Condition in the quote panel.
Please feel free to contact our friendly staff, they'd be more than happy to help you with any queries you might have about purchasing a suitable seniors travel insurance policy.
Contact Travel Insurance Saver
If you have any questions please fill in the form below and one of our friendly team members will get in touch soon