Single Trip
Annual Multi Trip
Extras

Your holiday is your time to enjoy yourself, it should be all about you and/or your friends and
family
. Travelling on a holiday is a great experience. We get to explore a foreign country and embrace a culture different to our own. This could mean enjoying music, indulging in foreign food and drink, and generally, pampering ourselves. It's a time to put our feet up and take a deep breath, we don't have work tomorrow, only some snorkelling, and maybe a beer in the afternoon.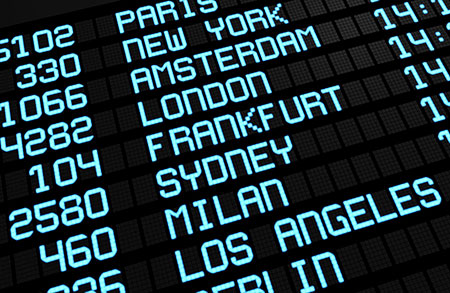 We put a lot of time and effort into planning our holidays because it's our time to enjoy our hard-earned pennies. A lot of people now book much of their holidays long in advance to save money and because for a lot of hotels or cruises, it's a requirement if you want to get a place. Particularly for hotels in Europe's more popular countries during peak seasons, you'll have to book hotels months in advance if you want somewhere nice to stay.
The last thing we want as travellers is to have to cancel our trip, especially one we've been planning for months. Unfortunately, cancellations can happen all the time, whether it's because a member of the travelling party has fallen ill, or a hotel has had to default. One way to safeguard yourself from the woes of coughing up money for something you haven't used is by taking out a simple travel insurance policy. Travel insurance should be one of the first things you organise in relation to the planning of your holiday. Immediately after you have booked flights or accommodation, take out a travel insurance policy for your holiday, the moment you take out your policy, you'll be covered for any cancellations that may occur in relation to your holiday. Cancellation covers you for any pre-paid bookings you have made if you have to cancel your holiday.
Apart from simple
cancellation travel insurance
, a robust travel insurance policy can offer you much more should you run into any unforeseen circumstances on your holiday. Holiday insurance should protect you from expenses related to such unforeseen events. If you're looking for affordable
holiday travel insurance
for your upcoming trip, then you are in the right place. Travel Insurance Saver offers a range of policies designed for the unique needs and demands of travellers. We offer a wide selection of insurance policies to choose from. Whether you're working on a limited budget for your vacation, or you want to go for more comprehensive coverage, we will provide you with excellent options.
Why get Holiday Insurance?

Our policies come with comprehensive coverage, giving you better peace of mind during your vacation.
Emergency medical expenses, for instance, are part of the coverage.
When you suffer from injury while on the trip, you won't have to shell out a single penny for the medical bills. Just pay the excess if there is one and you are insured.
This insurance will also come in handy in cases of cancellations. The policy will cover you when you have to cancel your holiday before your flight provided your cancellation is covered for one of the reasons expressed in the product disclosure statement.
The same is true when there's an immediate need to go back to your country on account of illness, family bereavement or similar circumstances.
When we're travelling on a holiday we can run into many difficulties. This could result in the cancellation or postponement of our holiday, which will be covered with the right insurance policy. Or on our holiday, we may lose our luggage, or have it stolen. Lost luggage can temporarily derail our holiday, especially if something very valuable to us has been lost.
A lot of countries around the world are now making it a legal requirement that we have
travel insurance
for a holiday, especially if the holiday is a working holiday. There are plenty of reasons to insure your holiday, but the biggest one is that it's the responsible thing to do, you don't want other people to get stuck in a financial quagmire. The cost of holiday insurance is a very, very small price to pay in comparison to the amount of money you would save if seriously injured.
Learn more about the benefits available through
nib Travel Insurance
policies today.
Contact us
if you have any questions about any travel insurance queries you have. We will gladly assist you with your enquiry.
Cover is subject to the policy terms, conditions and limits set out in the Product Disclosure Statement. Always read the Product Disclosure Statement before making a decision about any travel insurance policy.
Single Trip
Annual Multi Trip