Single Trip
Annual Multi Trip
Singapore Travel Insurance
Extras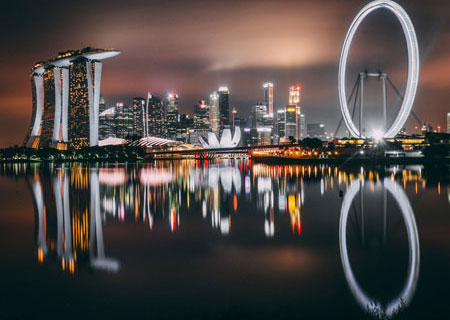 If you're travelling to Singapore, or any other foreign country, it is always wise to get travel insurance cover. Most travel insurance delivers the following protections and benefits; emergency medical treatment, medical evacuation, cancellation or trip, interruption, missed departure, personal liability, legal expenses, personal belongings or luggage losses and personal accident.
Singapore is one of the world's favourite tourist destinations. Located in South-East Asia, Singapore is an island that sits on the Malaysian Peninsula, separated from Malaysia by a narrow channel of water. The country is well-regarded as a clean and modern first-world city and has acted as a trading hub throughout its brief but prominent history. Singapore is known to have one of the busiest ports in the world that trade with Asia, America and Europe. Because Singapore is a business and trade hub, you can expect that many business meetings are conducted there. Check our business travel insurance page for more information on travel insurance for any upcoming business trips you may have.
Singapore is a great city to visit it, but it also makes a wonderful home. A lot of people are extending their stays in Singapore for longer than the standard duration, this can be for business purposes, for study, or for pleasure. If you're planning on staying for longer than 12 months in Singapore, you should look at our long-term travel insurance page for more details.
If you're planning on travelling to Singapore for a short time or a long time, for business or for leisure, you should always ensure you are covered by a comprehensive travel insurance policy.

If you've planned to travel to Singapore, it would be great to have Singapore travel insurance, in general, Travel Insurance Saver is known for covering you for many incidents.
Whether you're travelling to a country for the first time, or for the tenth time, it's good to brush up on your basic knowledge before you go. A handy knowledge of your country of destination coupled with a robust travel insurance policy is a handy way to ensure your trip runs more smoothly. Find out some unique activities & attractions in Singapore
Compare and save on Singapore travel insurance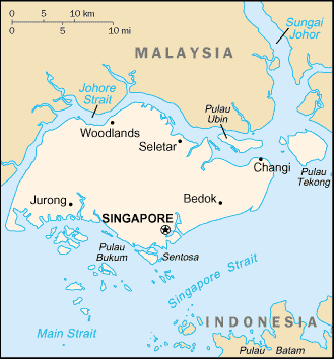 Singapore demographics
| | |
| --- | --- |
| Language: | English; Chinese; Malay; Tamil |
| Area: | 685 sq. km |
| Population: | 5,612,000 |
| Capital City: | Singapore |
| ± GMT: | +8 hours |
Nearby countries of interest
Brunei travel insurance
Vietnam travel insurance
China travel insurance
Thailand travel insurance
Philippines travel insurance
Burma travel insurance
Laos travel insurance
Bali travel insurance
Indonesia travel insurance
Singapore information and travel advice Smart Traveller
Exercise caution and monitor developments that might affect your safety in Singapore, because of the risk of terrorist attack.
Pay close attention to your personal security and monitor the media for information about possible new safety or security risks.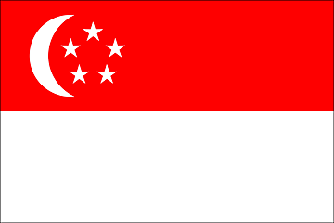 Singapore travel insurance guide
The Australian government and Smart Traveller recommend appropriate insurance information if you are travelling overseas and to ensure that you are properly covered with comprehensive travel insurance.
The cost of medical, dental and let alone the inconvenience of the lost luggage can ruin your holiday.
Useful Links
Travel Insurance
QBE Travel Insurance
Seniors Travel Insurance
Compare Travel Insurance
Cruise Travel Insurance
Travel Insurance Online
Pregnancy Travel Insurance
Annual Multi-Trip Travel Insurance
Single Trip
Annual Multi Trip