asdas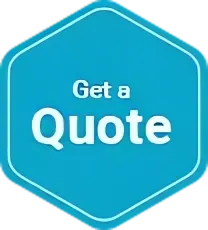 Single Trip
Annual Multi Trip
Extras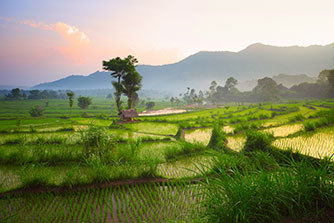 The picturesque Indonesian island of Bali magnetises a host of visitors to its shores throughout the year. In fact, it is an island nation of diverse landscape, outstanding beaches, dynamic culture and warmth as well as generous people.
An Indonesian island in the westernmost of the lesser Sunda Islands, lying between Java to the west and Lombok to the east It is one of the country's 33 provinces with the provincial capital at Denpasar towards the south of the island.
The island is home to the vast majority of Indonesia's small Hindu minority. 93.18% of Bali's population adheres to Balinese Hinduism, while most of the remainder follow Islam.
It is also the largest tourist destination in the country and is renowned for its highly developed arts, including dance, sculpture, painting, leather, metalworking, and music.
Visiting Bali is not just about leisure and renewal, it is an informing experience that tends to have a deep impact on your life. Certain practical information about Bali can help you plan your trip better. Mentioned below are certain tips that may turn out to be of help if you're planning a trip to Bali.
Travel Insurance for your trip to Bali
Are you looking for the holiday of a lifetime? Then why not experience the magical beauty of Bali, an Indonesian island paradise teeming with unique culture and lush landscapes? Whether you are looking for an idyllic beach escape or an adventure showcasing Balinese customs, Bali has just the holiday for you.
This vibrant destination is the perfect place to travel to Indonesia and discover the delights of tropical Indonesia. Get up close and personal with nature in Ubud, with its lush rainforest and terraced rice fields it is no surprise it's often referred to as "The Spiritual Centre of Bali".
Don't miss the vibrant Ubud monkey forest, filled with wild grey long-tailed macaques - it's guaranteed to be a memorable experience. Let the heavenly coasts of Bali invigorate your senses and soothe your soul. Immerse yourself in the world-famous Kuta Beach, with its golden sand and inviting waves.
For a more laid-back experience, the tranquil islands of Gili Trawangan, Nusa Lembongan and Nusa Ceningan are the perfect place to holiday in Bali. Bali offers more than a sun, sea and sand holiday.
Spend your days surfing or scuba-diving through dazzling coral at Padangbai and Tulamben. Discover the magical temples, such as Besakih Temple, the spiritual axis of Bali, or the sparkling Uluwatu Temple where you can watch the magical sunset, followed by an atmospheric traditional Kecak fire dance performance. Whatever kind of holiday in Bali you are looking for, this stunning island has something for everyone.
Bali Information
Entering Bali
In order to enter Bali, ensure that your visa is valid for the coming six months. You're also supposed to show a return ticket. Visas, both tourist and business are obtainable from the Indonesian embassy in Australia.
Money
The local currency is rupiah. Amenities for money exchange are available all throughout Bali and more particularly in tourist areas. Significant hotels, resorts and private Bali villas and shops do accept Traveller's cheques. While your passport number would be needed, so don't overlook to carry a photocopy of your passport. Remember, while changing money it may be important to go-through notes carefully as false bills are in circulation.
Australian Consulate - Bali
Address
Jalan Tantular, No. 32,
Renon,
Denpasar,
Bali 80234
Indonesia
Telephone +62 361 241 118
Fax +62 361 221 195
Nearby Countries of interest
Thailand travel insurance
Papua New Guinea travel insurance
Laos travel insurance
Philippines travel insurance
Vietnam travel insurance
Cambodia travel insurance
Travel Insurance to Bali
Please refer to the Australian Government website Smartraveller for general information about Bali from the Smartraveller website.
Useful Links
Travel Insurance
Travel Insurance Australia
International Travel Insurance
Worldwide Travel Insurance
Overseas Travel Insurance
Seniors Travel Insurance
Cruise Travel Insurance