asdas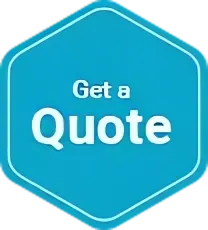 Single Trip
Annual Multi Trip
Travel insurance to Papua New Guinea
Extras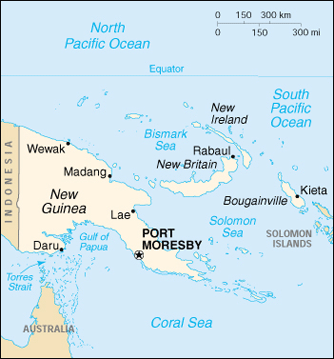 Background Information for Papua New Guinea
Lies just below the equator is a tropical country, the main island has a mountain range running down its spine with peaks up to 15,000 feet the Owen Stanley range.
Many smaller tropical islands surround the mainland the largest of these being New Britain and New Ireland. The people of Papua New Guinea are Melanesian coupled with a large expatriate community.
Travel is mainly by way of air, but there is the main highway from Lae on the north coast to the central highlands. The geography and flora can be quite spectacular. Diving is very popular with an abundance of coral reefs and wartime relics. Kavieng on New Ireland is quite famous for the diving on offer.
There are many small towns on the coast and within the highlands that offer a variety thing to do. For the avid golfer, the Lae Golf course is spectacular and should not be missed.
Like many developing countries personal security can be an issue and reasonable care should be taken.
The main towns are Port Moresby, Lae, and Madang. Madang is a beautiful tropical coastal town located on the north coast of the mainland.
Nearby countries to Papua New Guinea
Brunei travel insurance
Vietnam travel insurance
China travel insurance
Thailand travel insurance
Philippines travel insurance
Laos travel insurance
Singapore travel insurance
Indonesia travel insurance
Demographics for Papua New Guinea
| | |
| --- | --- |
| Language: | English, Pidgin, Hiri Motu |
| Area: | 462,840 sq. km |
| Capital City: | Port Moresby |
| ± GMT: | +10 hour |

More information about Papua New Guinea
Papua New Guinea Geography
Papua New Guinea Climate
Papua New Guinea Attractions
Papua New Guinea Activities
Papua New Guinea History
Australian Consulate Papua New Guinea
Address
Godwit Road (Waigani)
Port Moresby NCD
Papua New Guinea
Telephone +675 325 9333 (24 Hours)
Fax +675 325 9239
Papua New Guinea travel insurance information
Please refer to the Australian Government website Smartraveller for general information about Papua New Guinea from the Smartraveller website.
Useful Links
Worldwide Travel Insurance
Seniors Travel Insurance
Cruise Travel Insurance
IEC Travel Insurance
Backpacker Travel Insurance
Business Travel Insurance
Holiday Insurance
Cancellation Cover Travel Insurance
Snow Travel Insurance