asdas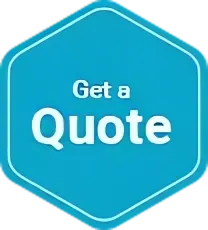 Single Trip
Annual Multi Trip
Travel insurance to New Zealand
Extras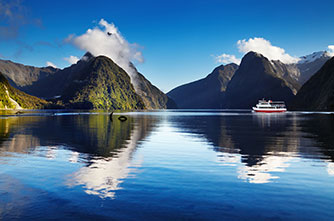 Planning a trip to New Zealand and you're hunting for travel insurance? Travel Insurance Saver offers a variety of policies that may suit your needs.
Some holidays will have people looking at things from the relative safety of the sidewalk; however, if you're travelling to New Zealand, chances are you'll be immersing yourself in the great outdoors. New Zealand is one of the most beautiful, and one of the most travelled to countries on earth. Famous as the filming location of The Lord of the Rings, New Zealand can often times feel as if it's a landscape taken from a fantasy realm.
Travel Insurance for your trip to New Zealand
If you are considering a trip to experience the stunning New Zealand landscape, look no further. The country offers a wide array of incredible sites that will entice travellers from around the globe. If being out in nature is not enough for you, there are plenty of activities in the cities, too.
In Auckland, walk through the city's vibrant night markets or take a cruise through the harbour. In Christchurch, kayakers and paddleboarders can ride the majestic Avon River, and cyclists can take in the stunning city views.
No matter where you go, you will also find plenty of places to relax. From the white-sand beaches of the Coromandel to the diverse nightlife of Wellington, there are plenty of places to unwind after a hard day of exploring.
For a truly unforgettable experience, be sure to travel to New Zealand. With its diverse landscapes, exciting activities and laidback atmosphere, the country will leave you with unforgettable memories that will last a lifetime.
New Zealand travel insurance
Background Information to New Zealand
New Zealand is an island country located in the south-western Pacific Ocean, around 2000 km from the eastern coast of Australia. A flight from Sydney to Auckland generally takes around three hours. New Zealand is comprised of two main islands, the North Island, named Te Ika-a-Maui, of which the island capital is Auckland, the most populous city in New Zealand. The South Island, also known as Te Waipounamu, is the world's twelfth largest island, and its capital is Christchurch.
New Zealand is a large set of islands, its total land area is just under 270,000 square kilometres, which is slightly larger than the total land area of the United Kingdom. There are numerous smaller islands around the two main ones, they are Waiheke Island, Stewart Island and the Chatham Islands.
Countries nearby New Zealand
Kiribati travel insurance
French Polynesia travel insurance
New Caledonia travel insurance
American Samoa travel insurance
Papua New Guinea travel insurance
Hawaii travel insurance
Philippines travel insurance
Demographics
New Zealand has a population of around 4.794 million people, 74% of which identify with mixed-European ethnic groups.
New Zealand has a population of about 4.794 million, of which approximately 78% identify with European ethnic groups. New Zealanders of European descent are generally referred to as Pākehā, this term can be used for non-European New Zealanders as well who aren't Maori. Asian peoples make up around 11% of the New Zealand population, and Pacific peoples make up around 7%. Maori's, the indigenous people of New Zealand, make up around 15% of the population.
The majority of European New Zealanders are of Irish and British ancestry, though many are also Italian, Dalmatian, Dutch, and German, who immigrated largely during the 20th century. There's also been a lot of European immigration through Australia, the Americas and South Africa.
| | |
| --- | --- |
| Language: | English, Maori |
| Area: | 268,680 sq kms |
| Capital City: | Wellington |
| ± GMT: | +12 hours |


New Zealand information
New Zealand Geography
New Zealand Climate
New Zealand Attractions
New Zealand Activities
New Zealand History
Australian High Commission New Zealand
Address
72-76 Hobson Street
Thorndon
Wellington
New Zealand
Telephone: +64 4 473 6411
Australian Consulate-General in Auckland, New Zealand
Address
Level 7 Price Water House Coopers Tower
186-194 Quay Street
Auckland
New Zealand
Telephone +64 9 9218800
New Zealand travel insurance information
Please refer to the Australian Government website Smartraveller for general information about New Zealand from the Smartraveller website.
Useful Links
Worldwide Travel Insurance
Seniors Travel Insurance
Cruise Travel Insurance
IEC Travel Insurance
Backpacker Travel Insurance
Business Travel Insurance
Holiday Insurance
Cancellation Cover Travel Insurance
Snow Travel Insurance