Single Trip
Annual Multi Trip
Hong Kong Travel Insurance
Extras
Visiting Hong Kong On A Shoestring Budget

Hong Kong is considered as the pearl of the south. It is a state-of-the-art, multi-ethnic city with a lot to see. You can literally discover it on a shoestring budget. Travel insurance and economy can be easily discovered. You can complete all your business and bookings online.
Hong Kong goes parallel with the Chinese culture at present. It's considered as a financial and trade centre and is an amazing place to visit, even as the "Shanghai Effect" becomes perceptible.
Hong Kong Island and its adjacent islands are similar to two different worlds. The island encompasses its own big park on Victoria Peak, a Trappist Monastery, colonial museums, a mystifying supply of local markets, a zoological park, Disneyland and lot of temples, and that is virtually around the corner when you're staying there.
No wonder, numerous writers were and are so spellbound and a host of movies has been shot there. It's a magical place by nature, as much as by design.
For visitors, Hong Kong has always been and persists to be a great place to visit. It's quite affordable in terms of world standards.
An individual who's ever seen the South China Sea coast at its best is likely to be glad about the comfort, enlightened luxuries and the deep Chinese character. Likewise, China, the actual risk to your budget is the wish to buy all the attractive things you find. Hong Kong is claimed to be among the major distributors of the remarkable Chinese art, cultural items and furniture all over the world, and Hong Kong shopping for Sinophiles is optimistically addictive. The trick to budgeting for a trip is to pay all your travel insurance, accommodation and airfares up front, and then you can ensure you got sufficient budget to spend with confidence without going over budget..
Travel Insurance Saver offers Hong Kong travel insurance you can rely on with safe online transaction and prompt email. For more enquiries or free quote visit Travel Insurance Saver online.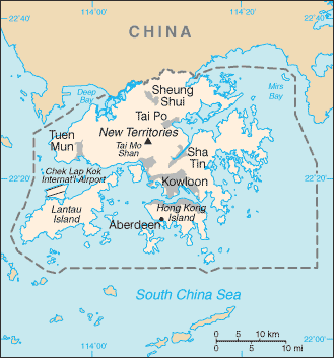 Hong Kong Demographics
Language:
Cantonese, English
Area:
1,084

sq. km

Population:
7.392 million
Capital City:
Victoria
± GMT

:

+ 8 hours
Countries nearby to Hong Kong
China travel insurance
Russia travel insurance
Mongolia travel insurance
Japan travel insurance
Thailand travel insurance
Philippines travel insurance
Kazakhstan travel insurance
India travel insurance
Burma travel insurance
Laos travel insurance
Vietnam travel insurance
Singapore travel insurance
Indonesia travel insurance
Information about Hong Kong
A territory located in Southern China in East Asia, bordering the province of Guangdong to the north and facing the South China Sea to the east, west and south. Renowned for its expansive skyline and natural setting, Hong Kong is one of the world's leading financial capitals, a major business and cultural hub, and maintains a highly developed capitalist economy. Hong Kong is located on China's south coast, 60 km east of Macau on the opposite side of the Pearl River Delta.
Hong Kong information
Hong Kong Geography
Hong Kong Climate
Hong Kong Attractions
Hong Kong Activities
Hong Kong History
Hong Kong information and advice
*Please use information as a guide and always check Smart Traveller for the most up to date information. <
Note: Remember to register with Smart Traveller before travelling overseas
Australian Consulate-General Hong Kong,
Address
23/F Harbour Centre
25 Harbour Road, Wan Chai
Hong Kong
China (People's Republic of)
Telephone +852 2827 8881
Fax +852 2585 4457
Hong Kong travel insurance guide
The Australian government and Smart Traveller recommend appropriate insurance information if you are travelling overseas and to ensure that you are properly covered with comprehensive travel insurance.
The cost of medical, dental and let alone the inconvenience of the lost luggage can ruin your holiday.
Useful Links
Travel Insurance
QBE Travel Insurance
Snow Travel Insurance
Japan Travel Insurance
Backpacker Travel Insurance
Business Travel Insurance
Holiday Insurance
Cancellation Cover Travel Insurance
Single Trip
Annual Multi Trip