Hong Kong Travel Insurance
Extras
Compare and save on Hong Kong travel insurance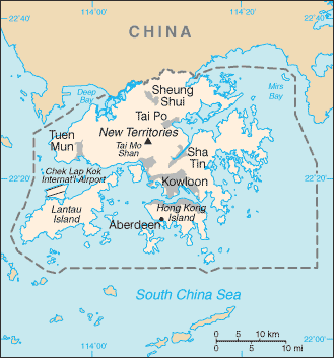 Hong Kong Demographics
Language:
Cantonese, English
Area:
1,084 sq. km.
Population:
6.25 million
Capital City:
Victoria
± GMT:
+8 hours
Countries nearby to Hong Kong
China travel insurance
Russia travel insurance
Mongolia travel insurance
Japan travel insurance
Thailand travel insurance
Philippines travel insurance
Kazakhstan travel insurance
India travel insurance
Burma travel insurance
Laos travel insurance
Vietnam travel insurance
Singapore travel insurance
Indonesia travel insurance
Information about Hong Kong
A territory located in Southern China in East Asia, bordering the province of Guangdong to the north and facing the South China Sea to the east, west and south. Renowned for its expansive skyline and natural setting, Hong Kong is one of the world's leading financial capitals, a major business and cultural hub, and maintains a highly developed capitalist economy. Hong Kong is located on China's south coast, 60 km east of Macau on the opposite side of the Pearl River Delta.
Hong Kong information
Hong Kong Geography
Hong Kong Climate
Hong Kong Attractions
Hong Kong Activities
Hong Kong History
Hong Kong information and advice
*Please use information as a guide and always check Smart Traveller for the most up to date information. <
Note: Remember to register with Smart Traveller before travelling overseas
Australian Consulate-General Hong Kong,
Address
23/F Harbour Centre
25 Harbour Road, Wan Chai
Hong Kong
China (People's Republic of)
Telephone +852 2827 8881
Fax +852 2585 4457
Hong Kong travel insurance guide
The Australian government and Smart Traveller recommend appropriate insurance information if you are travelling overseas and to ensure that you are properly covered with comprehensive travel insurance.
The cost of medical, dental and let alone the inconvenience of the lost luggage can ruin your holiday.
Useful Links
Travel Insurance
QBE Travel Insurance
Snow Travel Insurance
Japan Travel Insurance
Backpacker Travel Insurance
Business Travel Insurance
Holiday Insurance
Cancellation Cover Travel Insurance