asdas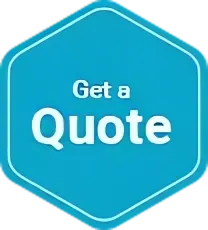 Single Trip
Annual Multi Trip
Travel insurance to India
Extras
Planning for a Holiday in India?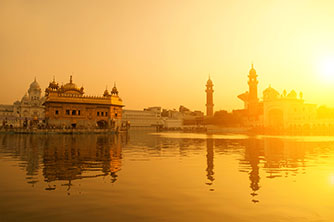 India is an incredible holiday destination. Nowhere else in the world can you find quite as much cultural and spiritual diversity in one place.
If you are planning to travel to India, you may wish to consider travel insurance before departing.
Because India is a developing nation, the rate of petty crime is high, particularly in large urban areas. Tourists make very easy targets for thieves and pickpockets.
During the holiday season, i.e., from March to September, airports and train stations become passageways for extremely large numbers of people. The train stations of Mumbai are infamous for being chaotic and overcrowded.
Travel Insurance for your trip to India
India has long been known as one of the world's most fascinating places to visit. With a history reaching back many centuries, a vibrant culture, and some of the most amazing landscapes and scenery you will ever encounter, India is a world away from home.
Whether you are looking to travel to India for a relaxing, indulgent holiday, or to explore one of the many historic sites dotted across the country, you will not be disappointed. When travelling to India, the two most popular cities are New Delhi and Mumbai. As the busiest and most developed cities in the country, they offer a vast range of accommodation, restaurants, and attractions.
New Delhi is the Indian capital and is home to some incredible monuments such as the Qutub Minar, Humayun's Tomb and the Red Fort. Mumbai, the country's principal financial hub, is a bustling port city with many amazing sites, such as the Gateway of India, Elephanta Island, and the famous slums of Dharavi.
Both cities are bustling with life, culture, music, theatre, and art scenes. Away from the cities, India offers a wide variety of experiences. For the adventurous traveller, there are opportunities for wildlife safaris and trekking. Fortresses, temples and monuments adorn the country from Kashmir in the north to Kanyakumari in the south, each offering unique insights to the region's culture.
India also has some of the most bustling food scenes of anywhere in the world. From spicy curries to light and refreshing vegetable dishes – you will never go hungry! Wherever you choose to go in India, you are up for an unforgettable experience.
Whether it is spending a week at the Taj Mahal, shopping in Delhi or exploring the markets of Mumbai, India is a destination you'll never forget. So, if you are looking for an exciting and captivating experience, travel to India and let your journey begin!
India travel insurance
Demographics
| | |
| --- | --- |
| Language: | Hindi, English |
| Area: | 1,261,497 sq. miles |
| Capital City: | Delhi |
| ± GMT: | +5½ hours |
Nearby Countries to India
China Travel Insurance
Pakistan Travel Insurance
Sri Lanka Travel Insurance
Nepal Travel Insurance
Bangladesh Travel Insurance
Thailand Travel Insurance
Singapore Travel Insurance
Oman Travel Insurance
Background information about India
India is a country located in South-Asia. It is the seventh-largest country by geographical area and second-most populous country in the world. Bounded by the Indian Ocean to the south, the Arabian Sea in the west, and the Bay of Bengal in the east, India has a coastline of 7,517 kilometres. As you'd imagine, India has some amazing beaches, particularly the tourist hotspots of Goa, Calangute and Kovalam.
India's land borders are Pakistan in the west; Nepal and Bhutan to the north; the People's Republic of China (PRC) in the North-East; and Bangladesh.
India is highly multicultural. There are many different religions in India, but the main ones are Hindu, Islam, Christianity, Sikhism, Jainism and Buddhism. The predominantly spoken languages of India are Hindi and English.
India information
India Climate
India Attractions
India Activities
India History
India Language
Australian Consulate-General in Chennai, India
Address
512, Alpha Wing, Raheja Towers
177, Anna Salai
Chennai 600 002
Tamil Nadu, India
Telephone +91 44 2860 1160
Fax +91 44 2860 4988
Australian High Commission, India
Address
Australian Compound
No. 1/50 G Shantipath, Chanakyapuri
New Delhi 110-021
India
Telephone +91 11 4139 9900
Fax +91 11 2687 2228
Australian Consulate-General in Mumbai, India
Address
36 Maker Chambers VI
220 Nariman Point
Mumbai - 400 021
India
Telephone
+91 22 6669 2000
Fax
+91 22 6669 2005
Size
India is the world's second most populous country after China. Over the last 50 years, there have been many advances in medicine, agriculture and transportation in India. This has led to rapid growth in population.
Around 70% of Indians inhabit rural areas, but recent decades have seen the migration of many rural living Indians to cities, increasing the population of urban centres, resulting in megacities like Mumbai. India's largest cities are Mumbai (formerly Bombay), Delhi, Kolkata (formerly Calcutta), Chennai (formerly Madras), Bengaluru (formerly Bangalore), Hyderabad and Ahmedabad.
Travel Insurance to India
Please refer to the Australian Government website Smartraveller for general information about India from the Smartraveller website.
Useful Links
Compare Travel Insurance
Seniors Travel Insurance
Cruise Travel Insurance
IEC Travel Insurance
Already Overseas Travel Insurance
Snow Travel Insurance