asdas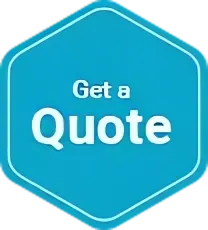 Single Trip
Annual Multi Trip
Travel insurance to Japan
Extras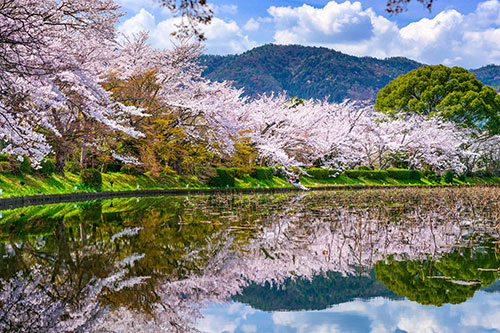 Japan Travel Insurance

Demographics
Language

Japanese
Area:

378,000 sq km

Capital City

:

Tokyo

±GMT

:

+9 hours
Countries nearby Japan
China travel insurance
Mongolia travel insurance
Thailand travel insurance
Philippines travel insurance
Laos travel insurance
Vietnam travel insurance
Singapore travel insurance
Indonesia travel insurance
Japan Information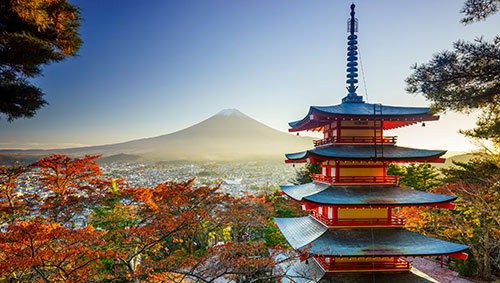 Japan Climate
Japan stretches approximately 20 degrees of latitude, from 25 deg North to 45 deg North, and approximately 23 degrees of longitude, from 122 deg East to 145 deg East, the climate varies widely from one region to region. Japan has four distinct seasons. Spring months are March, April, and May. Summer months are June, July, and August. Autumn months are September, October, and November. Winter months are December, January, and February.

Summer is hot and humid in general. During the winter, it snows a lot on the Sea of Japan side, and it is dry on the Pacific Ocean side.
Japan belongs to the temperate zone with four distinct seasons, but its climate varies from cool temperate in the north to subtropical in the south. The climate is also affected by the seasonal winds that blow from the continent to the ocean in winters and vice versa in summers. Japan is generally a rainy country with high humidity.


Japan's rainy season lasts about 40 days during the months of June and July. Also, August to October is the typhoon season in Japan. It's important to check the weather often during the typhoon season. Japan has rainfall averaging 1,700-1,800 millimetres per year.
Japan early/mid-April, mid/late-May, October, early November. The temperatures are mild.
Travel Insurance for your trip to Japan
Japan is an enchanting and exciting destination for travellers, with its unique culture, rich history, and incredible cuisine. There is plenty to do and see in Japan, from the bright lights of Tokyo to the tranquil forests and pristine beaches of the countryside.
As travel to Japan requires a valid passport, you will need to ensure that yours is up to date. In addition, it is also may be a good idea to check the local visa requirements for your destination. If necessary, you can apply for a visa online before your trip.
Whether you are planning to visit Japan for business or pleasure, there are numerous exciting opportunities awaiting you. In Tokyo, you will be able to explore the city's bustling streets and neon lights as you take in the incredible culture and heritage. For a more traditional experience, visit the sacred temples of Kyoto or the geisha district of Gion.
There is also plenty of outdoor activities to enjoy or exploring the beautiful coastal towns along the Seto Inland Sea. Japan is an amazing destination and there is something for everyone. Before you travel to Japan, make sure you have double-checked your passport, visa requirements and you'll be ready to discover this incredible country!
Japan Attractions
Mount Fuji
Is the largest mountain in Japan towering an impressive 3,776 metres above sea level. Mount Fuji is a huge tourist attraction in Japan.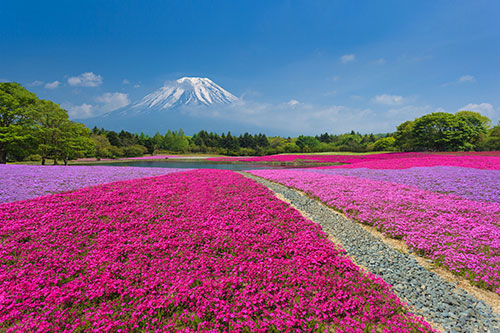 Theme Park
Universal Studios in Japan is a massive 60-hectare theme park located in Osaka, additionally you can visit Disneyland in Tokyo. Great destination to take the children.
Kyoto
Kyoto was Japan's capital city for over 1000 years. You will notice the Zen rock garden of Ryoanji, the medieval Nijo Castle, the Gion geisha district and the Kiyomizu Temple.
Temple
To receive an insight into old Tokyo visit Shitamachi and Asakusa-Kannon temple which provide a majestic view into Japan's vast history.
Kamakura
Is the founding city of the medieval feudal government offering historical sites such as Hachimangu Shrine, the giant bronze Buddha and the Enoshima Island.
Osaka
Offers a profusion of excellent restaurants as well as the Osaka castle. Osaka is also renowned for is vibrant nightlife in Umeda and Nanba districts.
Nara
You will find a 57-metre large wooden structure located in Nara as well as the 7th century Horyuji temple which is the oldest wooden structure in the world.
Aquarium
The Yokohama Hakkeijima Sea Paradise is a 3-story aquarium offering an underwater tube allowing visitors to view over 100 000 sea mammals, fish, aquatic invertebrates and crustaceans.

Imperial Palace
Is open to the public on the 1st of January and the 23rd of December (emperor's birthday), whilst the East Gardens (Higashi Gyoen) is open all year.
Miyajima island
Home to the Itsukushima Shrine as well as the cable car that travel up the mountain for majestic views.
Dragon Boat Races
Dragon boats are called Hari or Hare and originated in China and were introduced into Okinawa in the Era of Ryukyu Kingdom which took place from the 15th to the 19th century. Hare are fisherman's festivals to pray for big catch and safe fishing and are held in various locations throughout Okinawa. Naha Hari is the biggest festival and takes place during Golden Week every year (4th of May).
Dogo Spa
Dogo Spa is the oldest spa in Japan and provides a fantastic insight in the heritage of Japan, additionally visit and relax at Ibusuki Spa on the southern tip of Kyushu which is renowned for is Hot springs and hot sand saunas.
Dining
When visiting Japan and you are a food buff then a visit to Osaka is a must, boasting no fewer than 93 Michelin starred restaurants.
Japan Activities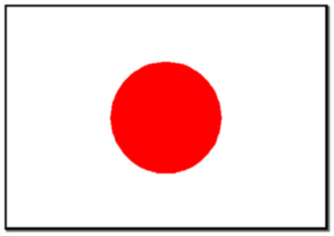 Skiing
The Japanese Alps provide great skiing for the immediate and experience skiers. Hokkaido offers hot springs in their resorts. If you have your ski legs in summer, you can grass ski at Gokase highland which is locate at the most southern ski slope in Japan
Cycling
Is very popular in the cherry blossom season is April and May as well as later in the year in October and November. There are numerous tracks and paths through Tokyo to get a better perspective of the capital city.
Sado Island
The unspoilt landscape of Sado Island is the heritage of the Kodo Drummers known as the samurai percussionists.
Whale and Dolphin Watching
The best time to whale and dolphin watch is between January and March. There are plenty of tour operators that are well experienced in locating these fascinating mammals.
Shopping
Ginza is one of the best shopping areas in Tokyo and is a must-see destination when travelling in Japan especially to travellers needing some retail therapy.
Martial Arts
Japan is renowned for its martial arts offering sumo and judo which are national sports of Japan. These tournaments draw massive crowds. Other sports included kendo and fencing.
Ueno Park / Maruyama Park
Ueno Park is located in Tokyo whilst Maruyama Park is located in Kyoto. Both parks offer spontaneous cherry blossom parties in April and May. Great opportunity to get your drinking shoes on and experience some Japanese culture.
Soccer/ Football
Football has taken off in Japan in recent years with the introduction of the Japanese soccer J-League as well as their participation in the world Cup.
Sapporo
Is the capital city of Hokkaido and is known for its nightlife and snow festival that operates in February. The snow festival has a duration of 7 days with an abundance of ice sculptures.
Theatre
Japan's traditional puppet theatre entertainment is a great insight to Japan's vast culture; other forms of theatre are 'Can Noh' and 'Kabuki' where actors dress in medieval outfits.
Golf
Golf courses in and around Tokyo are the most challenging in the world. Be careful to book in advance, however, membership or an invitation is sometimes required.
Gion Festival
Is a street parade with plenty of costumes and participants carrying portable shrines. The festival is in Kyoto and takes place in July.
Nightlife in Tokyo
To discover clubs, bars, and geisha tea houses you will need to visit Akasaka and Roppongi. For people looking for a bit faster atmosphere you might want to touch base in Harajuku and Shibuya.
Travel Insurance to Japan
Please refer to the Australian Government website Smartraveller for general information about Japan from the Smartraveller website.
Australian Embassy, Japan
Address
2-1-14 Mita
Minato-Ku
Tokyo 108-8361
Japan
Telephone: +81 3 5232 4111
Fax +81 3 5232 4149
Japan travel guide
Useful Links
Compare Travel Insurance
Seniors Travel Insurance
Cruise Travel Insurance
IEC Travel Insurance
Already Overseas Travel Insurance
Snow Travel Insurance