Single Trip
Annual Multi Trip
Saudi Arabia Travel Insurance
Extras
Compare and save on Saudi Arabia travel insurance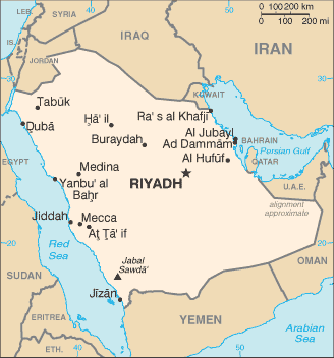 Saudi Arabia demographics
| | |
| --- | --- |
| Language: | Arabic |
| Area: | 2,250,000 sq. km |
| Population: | 18,000,000 |
| Capital city: | Riyadh |
| ± GMT: | +3 hours |

Nearby countries of interest
Azerbaijan travel insurance
Iraq travel insurance
Saudi Arabia travel insurance
Afghanistan travel insurance
Pakistan travel insurance
India travel insurance
Iraq travel insurance
Oman travel insurance
Jordan travel insurance
Saudi Arabia information and travel advice from Smart Traveller
Reconsider your need to travel to Saudi Arabia at this time due to the very high threat of terrorist attack.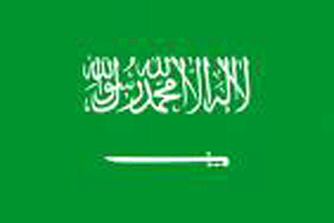 If you do decide to travel exercise extreme caution. We continue to receive reports that terrorists are planning attacks against a range of targets, including places frequented by foreigners. Terrorist attacks could occur at any time, anywhere in Saudi Arabia, including in Riyadh, Khobar and other major cities.
Statements by international terrorist groups continue to call for attacks against Westerners on the Arabian Peninsula, including Saudi Arabia. These include references to residential compounds, military, oil, transport and aviation interests.
Piracy is the southern Red Sea and the Gulf of Aden is increasing in frequency. We strongly advise Australians to maintain a high level of vigilance and to exercise extreme caution when anywhere near these waters.
Note: Remember to register with Smart Traveller before travelling overseas.
Saudi Arabia travel insurance guide
The Australian government and Smart Traveller recommend appropriate insurance information if you are travelling overseas and to ensure that you are properly covered with comprehensive travel insurance.
The cost of medical, dental and let alone the inconvenience of the lost luggage can ruin your holiday.
Useful Links
Travel Insurance
QBE Travel Insurance
Seniors Travel Insurance
Compare Travel Insurance
Cruise Travel Insurance
Travel Insurance Online
Pregnancy Travel Insurance
Annual Multi-Trip Travel Insurance
Single Trip
Annual Multi Trip