Single Trip
Annual Multi Trip
Pakistan Travel Insurance
Extras
Compare and save on Pakistan travel insurance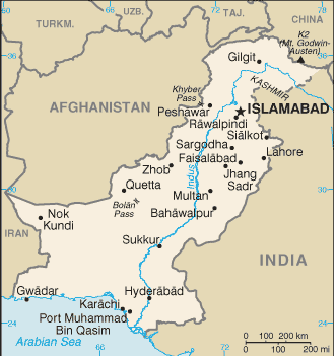 Pakistan demographics
| | |
| --- | --- |
| Language: | Urdu; English |
| Area: | 796,095 sq. km |
| Population: | 155,000,000 |
| Capital City: | Islamabad |
| ± GMT: | +5 hours |
Nearby countries to Pakistan
Azerbaijan travel insurance
Iraq travel insurance
China travel insurance
Saudi Arabia travel insurance
Afghanistan travel insurance
Pakistan travel insurance
India travel insurance
Pakistan information and travel advice from Smart Traveller
Reconsider your need to travel to Pakistan at this time due to the very high threat of terrorist attack, sectarian violence and the unpredictable security situation.
If you do decide to travel to Pakistan, you should exercise extreme caution. If you are in Pakistan and concerned for your safety, you should consider leaving if it is safe to do so.
A stream of credible reports indicating terrorists is in the advanced stages of planning attacks, including in Pakistani cities are being received. Targets could include diplomatic missions, international hotels, clubs, such as the Islamabad Club, religious sites and places of worship, shopping centres, international schools and school buses and other places frequented by foreigners.
Attacks could target Western or Australian interests and individuals and occur at any time, anywhere in Pakistan.
Recent credible reports indicate there is a continuing high threat of kidnapping against Westerners, including Australians and those working for non-government and international organisations in Pakistan, particularly in Islamabad, Rawalpindi, the federally-administered tribal areas, North-West Frontier Province and Baluchistan.
You are advised not to travel to the federally-administered tribal areas, the North-West Frontier Province (including Swat), and Baluchistan, due to the extremely dangerous security environment. If you are in these areas you should consider leaving.
Given the unpredictable security situation and very high threat of terrorist activity and communal violence, we strongly recommend that you register your travel and contact details with us so we can contact you in an emergency.
The World Health Organization (WHO) has confirmed a human death from avian influenza in Pakistan.
*Please use information as a guide and always check Smart Traveller for the most up to date information.
Note: Remember to register with Smart Traveller before travelling overseas.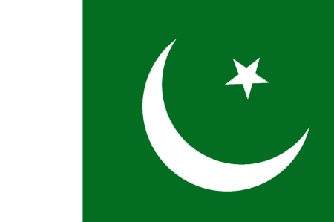 Pakistan travel insurance guide
The Australian government and Smart Traveller recommend appropriate insurance information if you are travelling overseas and to ensure that you are properly covered with comprehensive travel insurance.
The cost of medical, dental and let alone the inconvenience of the lost luggage can ruin your holiday.
Useful Links
Travel Insurance
QBE Travel Insurance
Seniors Travel Insurance
Compare Travel Insurance
Cruise Travel Insurance
Travel Insurance Online
Pregnancy Travel Insurance
Annual Multi-Trip Travel Insurance
Single Trip
Annual Multi Trip