Single Trip
Annual Multi Trip
Extras
Travel Insurance for France - Things You Need To Consider
When travelling thru France you will discover a destination occupied with history, entertainment, culture and adventure. There's really something for everyone in this petite but perfectly formed country, so sign up for your family for travel insurance and get ready for some fun and adventure in France!
If you're ardent on experiencing the French traditional and cultural highlife, coupled with gastronomy, history and all the related buzz, you'll need to consider the capital and other significant cities. If you head towards Paris, you'll require at least a few days getting to grips with the layout and a clutch of iconic fascinations. When you pay a visit to Paris,
For a more relaxed and outdoor-focused trip, head to the countryside of France. France includes numerous small villages that can be explored and if you're seeking some sort of inspiration, you should definitely seek out the Les Plus Beaux Villages de France- a firm introduced in 1982 aimed and classifying, promoting and protecting the most exquisite villages in the French countryside.
Compare and save on France travel insurance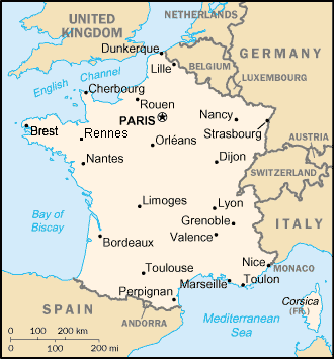 Travel Insurance Saver can provide you affordable travel insurance encompassing family travel insurance, annual, multi-trip and single-trip insurance.
The world's number one tourist destination with over 75 million arrivals annually.
| | |
| --- | --- |
| Language | French |
| Land Area | 550,000 sq. km |
| Population | 66.99 million |
| Capital city | Paris |
| Time Zone GMT | +1 hour |

Countries nearby France
Germany travel insurance
United Kingdom travel insurance
Spain travel insurance
Switzerland travel insurance
Austria travel insurance
Belgium travel insurance
Netherlands travel insurance
Paris
Eiffel Tower

Notre Dame Cathedral on Ile de la Cité

Arc de Triomphe leading to Champs Elysées

Sacré Coeur in the heart of Montmartre

Louvre's Pyramid
France information
France Geography
France Culture
France Climate
France Attractions
France Activities
France History

Smart Traveller France
You are advised to exercise caution and monitor developments that might affect your safety in France because of the risk of terrorist attack.
Pay close attention to your personal security and monitor the media for information about possible new safety or security threats.
Always check Smart Traveller for the most up to date information.
Note: Remember to register with Smart Traveller before travelling overseas.
Australian Embassy France
Address
4 Rue Jean Rey
Paris 75724 Cedex 15
France
Telephone
+33 1 4059 3300
Fax
+33 1 4059 3315
France travel insurance
The Australian government recommends appropriate travel insurance cover when you are travelling overseas.
Please click here to compare travel insurance quotes
Useful Links
Travel Insurance
QBE Travel Insurance
Snow Travel Insurance
Japan Travel Insurance
Backpacker Travel Insurance
Business Travel Insurance
Holiday Insurance
Cancellation Cover Travel Insurance
Single Trip
Annual Multi Trip