Single Trip
Annual Multi Trip
Extras
To compare travel insurance online can be a challenging task. You have to read through pages of long policy documents and try to understand the often complicated legal language used by many insurers.
In recent years, the rate of insurance being advertised across various media mediums has increased. Whether it be insurance advertised on the television during dinner time, ads on billboards, or advertisement in your Facebook feed, exposure to insurance has definitely amplified.


The internet is a great way to compare travel insurance policies and attempt to cut through the clutter. Even with the internet, there are still plenty of companies vying for your attention, and this can be rather confusing sometimes. You will want to simplify your shopping experience as much as possible, here are some ways you can do that:
Compare Excess
An excess is an expense required to make a claim; a claim can have many benefits included in the one claim for the one excess amount. Most travel insurance companies include an excess but may exclude for some benefits.
Some policies have an option to buy out the excess so in the event of a claim you don't have to pay anything. These are usually called $0 Excess Policies, and they can be a good idea if you are planning on travelling for an extended period of time.
One thing you should look out for when you compare travel insurance policies is the excess. You do not want to buy a really cheap policy and then get stuck with an exorbitant excess. Make sure when you compare travel insurance providers that the price of the policy is reasonable, as well as the price of the excess.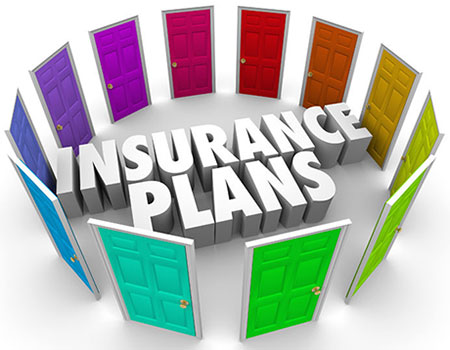 Compare 24/7 Call centre
If you are travelling overseas and you run into any misfortune, you will want to be able to speak to your insurer no matter what the time is. Make sure your policy is underwritten by a responsible company who offer their services worldwide no matter what time it is.
When you compare travel insurance one of the first things that should be offered is a phone number of some sort. This should usually be found on the home page of the host website. If you compare insurance and notice that it's too difficult to contact your insurer for basic information, you should consider what it would be like to contact them when you are in a foreign country or in an emergency.
Compare exclusions
Sometimes more important than what the policy covers, is what it doesn't cover. When you make your travel insurance comparisons, look out for what the policy does not cover. For instance some policies may have an altitude limit when hiking, we offer products that does not have an altitude limit on international policies, this is great if you are going to be hiking in places with high elevation, like Nepal or Peru so it is important to compare the exclusions as well as the benefit limits.

Compare Emergency assistance - travel insurance compared
Having professional and experienced emergency assistance can be vital if you suffer a severe injury or illness while abroad. Many travel insurance providers outsource their emergency assistance, leaving customers to deal with staff from a third-party company in their time of need.
Compare sports cover
Planning to be active on your trip? You will want to compare what kind of sports your covered for, a lot of the time this information is hidden in the fine print, so if you can call your insurer and double-check that's a bonus. Some activities excluded are hunts, polo, races (except on foot), mountaineers using support ropes, paraglides, rock climbs, abseils, base jumping, running with the bulls, and pot holing, also excluded are professional sports.
Compare snow sports cover online, especially if you are planning to be taking a very active trip. If it becomes difficult to compare something online, or if the information just isn't there, try calling the office number that your insurance provides so you can ask them some basic questions.
Compare cancellation benefits
You've may have paid a lot of money for your trip, do certainly would want to be left with is cancellation costs if something happens and you can no longer travel that could have been avoided with an appropriate travel insurance.
There are many reasons you may need to cancel a trip. Maybe a family member becomes ill, or something happens to you. For any travel insurance compare the cancellation section of your policy carefully. Affordable travel insurance does not always guarantee that you are taking out the right travel insurance for your needs.
You should consider comparing what different cancellation policies offer from different providers. If you can compare different company's product disclosure statements. PDS' contains all of the fine print about travel insurance policies, and even if you aren't comparing, you should still find the time to read through the PDS of the product that you decide on.
Cover is subject to the policy terms, conditions and limits set out in the Product Disclosure Statement. Always read the Product Disclosure Statement before making a decision about any travel insurance policy.
Single Trip
Annual Multi Trip