Extras
Compare and save on Germany travel insurance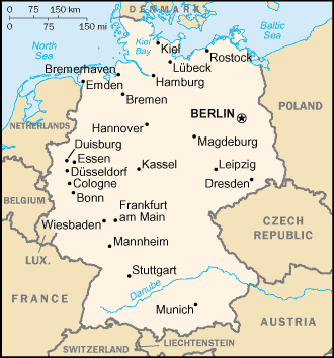 Germany demographics
Language: German
Area: 357,434 sq. km
Population: 82,438,000
Capital City: Berlin
± GMT: +1 hour

Countries nearby Germany
The Czech Republic travel insurance
Poland travel insurance
Netherlands travel insurance
Belgium travel insurance
France travel insurance
Liechtenstein travel insurance
Switzerland travel insurance
Austria travel insurance
Is bordered to the north by the North Sea, Denmark and the Baltic Sea, to the east by Poland and the Czech Republic, to the south by Austria and Switzerland, and to the west by France, Luxembourg, Belgium, and the Netherlands.
For more information about Germany
Climate
Cuisine
Geography
Activities
Attractions
Smart Traveller Germany
You are advised to exercise caution and monitor developments that might affect your safety in Germany because of the risk of terrorist attack.

The German Government continues to express concerns about the possibility of terrorist attacks in G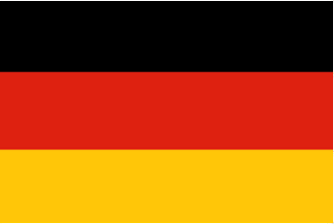 Pay close attention to your personal security and monitor the media for information about possible new safety or security threats.

*Please use information as a guide and always check Smart Traveller for the most up to date information.

Note: Remember to register with Smart Traveller before travelling overseas.

Australian Embassy Germany
Address
Wallstrasse 76-79
Berlin 10179
Germany
Telephone +49 30 880088-0
Fax +49 30 880088–238
Germany travel insurance
The Australian government and Smart Traveller recommend appropriate insurance information if you are travelling overseas and to ensure that you are properly covered with comprehensive travel insurance.
The cost of medical, dental and let alone the inconvenience of the lost luggage can ruin your holiday.
Useful Links
Travel Insurance
QBE Travel Insurance
Snow Travel Insurance
Japan Travel Insurance
Backpacker Travel Insurance
Business Travel Insurance
Holiday Insurance
Cancellation Cover Travel Insurance