asdas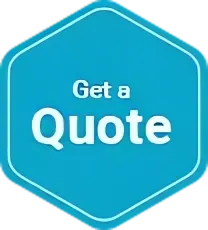 Single Trip
Annual Multi Trip
Travel insurance to Egypt
Extras

Egypt Demographics
| | |
| --- | --- |
| Language: | Arabic, English, French |
| Area: | 1,002,000 sq. km |
| Population: | 97.55 million |
| Capital City: | Cairo |
| ± GMT: | +2 Hours |
Some background information about Egypt
Arab Republic of Egypt spans the northeast of Africa and adjoining the southwest of Asia.
Egypt has one of the longest histories of any country, tracing its heritage base along the Nile back to the 6th–4th millennia before Christ. Considered a by many to be a cradle of civilisation, Ancient Egypt saw some of the earliest developments of writing, agriculture, urbanisation, organised religion, and central government.
Nearby Countries to Egypt
Jordan travel insurance
Saudi Arabia travel insurance
Albania travel insurance
Bulgaria travel insurance
Turkey travel insurance
Romania travel insurance
Italy travel insurance
Malta travel insurance
Montenegro travel insurance
Serbia travel insurance
Bosnia and Herzegovina travel insurance
Egypt information
Egypt Geography
Egypt Climate
Egypt Attractions
Egypt Activities
Egypt History

About Travel Insurance to Egpyt
Please refer to the Australian Government website Smartraveller for general information about Egypt from the Smartraveller website.
Australian Embassy, Egypt
Address
World Trade Centre (11th Floor), Corniche El Nil
Boulac (Code No. 11111)
Cairo
Egypt
Telephone (+202) 2575 0444
Fax (+202) 2578 1638
Egypt Travel Guide
Useful Links
Seniors Travel Insurance
Cruise Travel Insurance
Compare Travel Insurance
Travel Insurance Quote
Overseas Travel Insurance
Travel Insurance
Travel Insurance Australia
Family Travel Insurance
Annual Multi-Trip Travel Insurance