asdas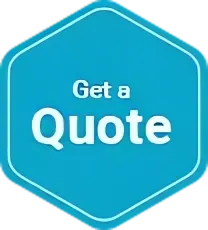 Single Trip
Annual Multi Trip
Travel Insurance to Albania
Extras
Background Information for Albania
Its cultural heritage values continue to be an attractive and open "museum" for all visitors. Situated between two major ancient civilizations, the Greek and Roman, Albania inherits an invaluable treasure of cultural heritage, which naturally belongs to the world cultural heritage. This heritage can be found anywhere, in archaeological parks, natural parks, art galleries, photographic and film archives, castles and fortresses, religious monuments and vernacular architecture, in the stone paved paths and all over the country's museums.
Albanian cultural heritage is well known abroad, it is admired by visitors who want to see the masterpieces of culture and art, to understand the testimonies of prehistory, classical period and Illyrian civilization, and the material blend of Illyrian, Greek and Roman culture.

Nearby countries of interest
Italy travel insurance
Greece travel insurance
Montenegro travel insurance
Demographics
| | |
| --- | --- |
| Albanian Language: | Albanian |
| Albanian Area: | 28,748 sq km |
| Albanian Capital City: | Tirana |
| Albanian ± GMT: | +1 hour |

Albania information
Geography
Climate
Attractions
Activities
History
You can visit Albania for 90 days without a visa. You'll need a visa for longer stays. Entry and exit conditions can change at short notice. You should contact the nearest embassy or consulate of Albania for the latest details.
Wearing a face mask may be worth considering when it's not possible to maintain social distancing, and for people who aren't fully vaccinated.
Watch out for landmines in the north-east border areas, particularly near Kosovo. Look for and obey warning signs.

Albania Travel Insurance
Please refer to the Australian Government website Smartraveller for general information about Albania from the Smartraveller website.
Useful Links
Travel Insurance
Travel Insurance Australia
International Travel Insurance
Worldwide Travel Insurance
Overseas Travel Insurance
Seniors Travel Insurance
Cruise Travel Insurance