Thailand Travel Insurance
Extras
Compare and save on Thailand travel insurance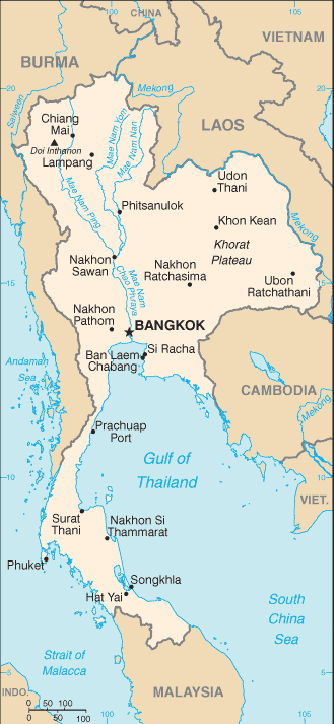 Background Information
The capital and largest city in Thailand is Bangkok, or more colloquially, "Krung Thep" meaning "City of Angels".
The Kingdom of Thailand is an independent country that lies in the heart of Southeast Asia. It is bordered to the north by Laos and Myanmar, to the east by Laos and Cambodia, to the south by the Gulf near Malaysia, and to the west by the Andaman Sea and Myanmar. By the maritime boundary, the country is bordered to the southeast by Vietnam in the Gulf of Thailand, to the southwest by Indonesia and India in the Andaman Sea.
Language: Thai
Area: 513,115 sq km
Population: 63,330,000
± GMT: + 7 Hours
Nearby countries of interest
Malaysia travel insurance
Bali travel insurance
Indonesia travel insurance
Papua New Guinea travel insurance
Laos travel insurance
Burma travel insurance
Philippines travel insurance
Vietnam travel insurance
Cambodia travel insurance
Thailand Information
Thailand Geography
Thailand Climate
Thailand Attractions
Thailand Activities
Thailand History
Smart Traveller Advice

*Please use information as a guide and always check Smart Traveller for the most up to date information.

Note: Remember to register with Smart Traveller before travelling overseas.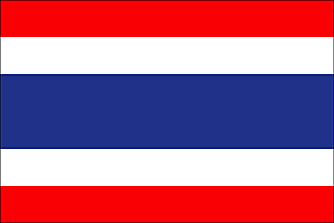 Australian Embassy Thailand
Address
37 South Sathorn Road
Bangkok 10120
Thailand
Telephone +66 2 344 6300
Fax +66 2 344 6593
Thailand travel insurance guide
The Australian government and Smart Traveller recommend appropriate insurance information if you are travelling overseas and to ensure that you are properly covered with comprehensive travel insurance.
The cost of medical, dental and let alone the inconvenience of the lost luggage can ruin your holiday.
Useful Links
Travel Insurance
QBE Travel Insurance
Seniors Travel Insurance
Compare Travel Insurance
Cruise Travel Insurance
Travel Insurance Online
Pregnancy Travel Insurance
Annual Multi-Trip Travel Insurance