Single Trip
Annual Multi Trip
Malaysia Travel Insurance
Extras
Compare and save on Malaysia travel insurance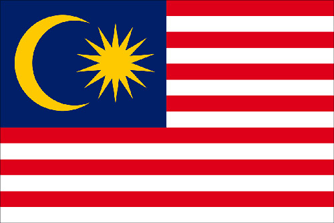 Malays form the majority of the population of Malaysia. There are sizable Chinese and Indian communities as well.
Malaysia Demographcis

| | |
| --- | --- |
| Language: | Bahasa Malaysia, English, Chinese, Tamil |
| Area: | 329,750 sq. km. |
| Population: | 31.62 million |
| Capital city: | Kuala Lumpur |
| ± GMT: | +8 hours |
Malaysia information Guide
Malaysia Geography
Malaysia Climate
Malaysia Attractions
Malaysia Activities
Malaysia History
Surrounding countries
Brunei travel insurance
Vietnam travel insurance
China travel insurance
Thailand travel insurance
Philippines travel insurance
Burma travel insurance
Laos travel insurance
Singapore travel insurance
Indonesia travel insurance
Smart Traveller Malaysia
Exercise caution and monitor developments that might affect your safety in Malaysia because of the risk of terrorist attack.
Pay close attention to your personal security and monitor the media for information about possible new safety or security risks.
Reconsider your need to travel to the islands, dive sites and coastal areas of Eastern Sabah because of the high threat of kidnapping by terrorists and criminals. In the past, terrorists have kidnapped foreigners from coastal areas of Eastern Sabah, the islands and surrounding waters. If you do decide to travel to this region, you should exercise extreme caution.
If you are intending to travel overland from Malaysia to Thailand, read the travel advice for Thailand which recommends that Australians do not travel to the far southern Thai provinces of Yala, Pattani, Narathiwat and Songkhla, including overland travel from and to the Malaysian border through these provinces.
Australian Consulate in Penang, Malaysia
Address
1-C Lorong Hutton
Penang 10050
Malaysia
Telephone +60 4 262 5285 / +60 4 263 3320
Fax +60 4 263 3320
Australian Consulate in Kota Kinabalu, Sabah, Malaysia
Address
Suite 10.1, Level 10, Wisma Great Eastern Life
65 Jalan Gaya
Kota Kinabalu, Sabah 88000
Malaysia
Telephone
+60 88 267 151
Fax
+60 88 266 509
Australian High Commission, Malaysia
Address
6, Jalan Yap Kwan Seng
Kuala Lumpur 50450
Malaysia
Telephone
+60 3 2146 5555
Fax
+60 3 2141 5773
Australian Consulate in Kuching, Sarawak, Malaysia
Address
Suite 504, 5th Floor, Wisma Bukit Mata Kuching
Jalan Tunku Abdul Rahman
Kuching, Sarawak 93100
Malaysia
Postal address
PO Box 3106
Kuching Sarawak 93760
Telephone
+60 82 233 350
Fax
+60 82 313 388
Cities
The capital city is Kuala Lumpur, while Putrajaya is the seat of the federal government.
Kota Kinabalu, capital of East Malaysian state of Sabah is located 1600 km east across the South China Sea from Kuala Lumpur
Other major cities include George Town, Ipoh, Johor Bahru, Kuching, Kota Kinabalu, Miri, Alor Star, Malacca Town, and Petaling Jaya.
Tanjung Piai, located in the southern state of Johor, is the southernmost tip of continental Asia.
Malaysia travel insurance guide
The Australian government and Smart Traveller recommend appropriate insurance information if you are travelling overseas and to ensure that you are properly covered with comprehensive travel insurance.
The cost of medical, dental and let alone the inconvenience of the lost luggage can ruin your holiday.
Useful Links
Travel Insurance
QBE Travel Insurance
Seniors Travel Insurance
Compare Travel Insurance
Best travel insurance
Cruise Travel Insurance
Travel Insurance Quote
Single Trip
Annual Multi Trip