asdas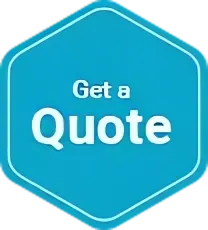 Single Trip
Annual Multi Trip
Travel insurance to Malaysia
Extras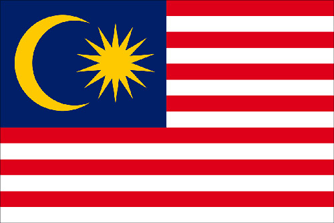 Malaysia Travel Insurance
Malays form the majority of the population of Malaysia. There are sizable Chinese and Indian communities as well.
Travel Insurance for your trip to Malaysia
Malaysia is a beautiful country situated in Southeast Asia, making it an exciting tourism destination. With nearly 500,000 travellers visiting the country annually, one can expect a truly unforgettable holiday experience.
From the vibrant cultural capital of Kuala Lumpur to the natural splendour of Penang, Johor or Malacca, there is so much to behold in Malaysia. With a tropical climate that is generally sunny, your holiday here will be a truly calming and wonderful experience. The tropical nature of Malaysia really makes it an ideal destination for beach holidays.
Popular beaches include the vibrant Tanjung Aru, which is set between Sabah's capital Kota Kinabalu and its airport. If you're looking for something a bit more private, you can also explore the country's many white sandy beaches in Sarawak and the Perhentian Islands.
Along with beaches, Malaysia is also a great spot for outdoor activities. Mountains, lush forests and national parks combine to provide a plethora of outdoor activities, just waiting to be explored. When one is looking for a little more action, Malaysia has many different activities to explore.
With a buzzing night life and famous shopping districts like Chinatown in Kuala Lumpur, you can find something to keep your days nice and filled with excitement. Malaysia really is a fantastic holiday destination, and with so much to explore and so much to see, it's definitely worth a visit. All you have to do is book your tickets and travel to Malaysia – it's the experience of a lifetime!
Malaysia Demographcis

| | |
| --- | --- |
| Language: | Bahasa Malaysia, English, Chinese, Tamil |
| Area: | 329,750 sq. km. |
| Capital city: | Kuala Lumpur |
| ± GMT: | +8 hours |
Malaysia information Guide
Malaysia Geography
Malaysia Climate
Malaysia Attractions
Malaysia Activities
Malaysia History
Surrounding countries to Malaysia
Brunei travel insurance
Vietnam travel insurance
China travel insurance
Thailand travel insurance
Philippines travel insurance
Laos travel insurance
Singapore travel insurance
Indonesia travel insurance
Australian Consulate in Penang, Malaysia
Address
1-C Lorong Hutton
Penang 10050
Malaysia
Telephone +60 4 262 5285 / +60 4 263 3320
Fax +60 4 263 3320
Australian Consulate in Kota Kinabalu, Sabah, Malaysia
Address
Suite 10.1, Level 10, Wisma Great Eastern Life
65 Jalan Gaya
Kota Kinabalu, Sabah 88000
Malaysia
Telephone
+60 88 267 151
Fax
+60 88 266 509
Australian High Commission, Malaysia
Address
6, Jalan Yap Kwan Seng
Kuala Lumpur 50450
Malaysia
Telephone
+60 3 2146 5555
Fax
+60 3 2141 5773
Australian Consulate in Kuching, Sarawak, Malaysia
Address
Suite 504, 5th Floor, Wisma Bukit Mata Kuching
Jalan Tunku Abdul Rahman
Kuching, Sarawak 93100
Malaysia
Postal address
PO Box 3106
Kuching Sarawak 93760
Telephone
+60 82 233 350
Fax
+60 82 313 388
Cities
The capital city is Kuala Lumpur, while Putrajaya is the seat of the federal government.
Kota Kinabalu, capital of East Malaysian state of Sabah is located 1600 km east across the South China Sea from Kuala Lumpur
Other major cities include George Town, Ipoh, Johor Bahru, Kuching, Kota Kinabalu, Miri, Alor Star, Malacca Town, and Petaling Jaya.
Tanjung Piai, located in the southern state of Johor, is the southernmost tip of continental Asia.
Malaysia travel guide
Please refer to the Australian Government website Smartraveller for general information about Malaysia from the Smartraveller website.
Useful Links
Compare Travel Insurance
Seniors Travel Insurance
Cruise Travel Insurance
IEC Travel Insurance
Already Overseas Travel Insurance
Snow Travel Insurance