asdas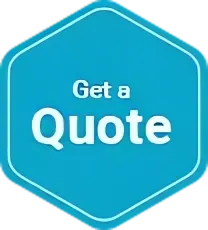 Single Trip
Annual Multi Trip
Travel insurance to Norway
Extras
Norway demographics
| | |
| --- | --- |
| Language: | Norwegian |
| Area: | 386,958 sq. km |
| Capital City: | Oslo |
| ± GMT: | +1 hour |
Some background information about Norway
Is a Nordic country in Northern Europe, the mainland territory of which comprises the western and northernmost portion of the Scandinavian Peninsula.
It shares eastern border with Sweden. It is bordered by Finland and Norway and has an extensive coastline, facing the North Atlantic Ocean and the Barents Sea. The maritime influence dominates Norway's climate, with mild lowland temperatures on the seacoasts, the interior.
Norway was neutral during the First World War, and also in World War II until April 1940 when the country was invaded and occupied by Nazi Germany until the end of the war.
Norway maintains the Nordic welfare model with universal health care and a comprehensive social security system, and its values are rooted in egalitarian ideals
On a per-capita basis, Norway is the world's largest producer of oil and natural gas outside of the Middle East. It has the world's largest sovereign wealth fund, with a value of US$1.3 trillion.
Nearby countries to Norway
Sweden Travel Insurance
UK Travel Insurance
Finland Travel Insurance
Austria Travel Insurance
Germany Travel Insurance
Poland travel insurance
Norway travel insurance
Australian Embassy Denmark, Norway and Iceland
Dampfaergevei 26, 2nd Floor
2100 Copenhagen, Denmark
Telephone +45 70 26 36 76
Travel Insurance Information for Norway
Please refer to the Australian Government website Smartraveller for general information about Norway from the Smartraveller website.
Useful Links
Worldwide Travel Insurance
Seniors Travel Insurance
Cruise Travel Insurance
IEC Travel Insurance
Backpacker Travel Insurance
Business Travel Insurance
Holiday Insurance
Cancellation Cover Travel Insurance
Snow Travel Insurance