asdas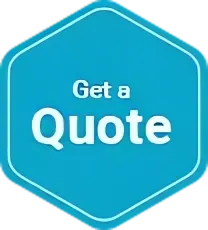 Single Trip
Annual Multi Trip
Travel insurance to Nepal
Extras
Nepal demographics
| | |
| --- | --- |
| Language: | Nepali |
| Area: | 147,181 sq. km |
| Capital City: | Kathmandu |
| ± GMT: | +6 hours |
Some background information about Nepal
Federal Democratic Republic of Nepal is mainly situated in the Himalayas. It borders the Tibet Autonomous Region of China to the north, and India in the south, east, and west.
Nepal is a multi-ethnic, multi-lingual, multi-religious and multi-cultural state, with Nepali as the official language.
By the 18th century, the Gorkha Kingdom achieved the unification of Nepal. The Shah dynasty established the Kingdom of Nepal and later formed an alliance with the British Empire, under its Rana dynasty of premiers. The country was never colonised.
Parliamentary democracy was introduced in 1951 but was twice suspended by Nepalese monarchs, in 1960 and 2005. The Nepalese Civil War in the 1990s and early 2000s resulted in the establishment of a secular republic in 2008, ending the world's last Hindu monarchy.
Nearby countries to Nepal
China Travel Insurance
Pakistan Travel Insurance
Sri Lanka Travel Insurance
Nepal Travel Insurance
Bangladesh Travel Insurance
Thailand Travel Insurance
Singapore Travel Insurance
Oman Travel Insurance
Australian Embassy, Nepal
Address
Bansbari, Kathmandu, Nepal
Telephone +977 1 4371 678
Nepal travel guide
Please refer to the Australian Government website Smartraveller for general information about Nepal from the Smartraveller website.
Useful Links
Worldwide Travel Insurance
Seniors Travel Insurance
Cruise Travel Insurance
IEC Travel Insurance
Backpacker Travel Insurance
Business Travel Insurance
Holiday Insurance
Cancellation Cover Travel Insurance
Snow Travel Insurance