Single Trip
Annual Multi Trip
Sri Lanka Travel Insurance
Extras
Compare and save on Sri Lanka travel insurance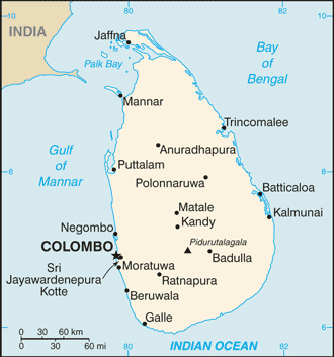 Sri Lanka demographics
| | |
| --- | --- |
| Language: | Sinhala; Tamil; English |
| Area: | 65,610 sq. km |
| Population: | 19,462,000 |
| Capital City: | Colombo |
| ± GMT: | +5.30 hours |

Nearby countries of interest
India travel insurance
Afghanistan Travel Insurance
Pakistan Travel Insurance
Nepal Travel Insurance
Bangladesh Travel Insurance
Thailand Travel Insurance
Singapore Travel Insurance
Malaysia Travel Insurance
Oman Travel Insurance
Smart Traveller Sri Lanka
Reconsider your need to travel to Sri Lanka at this time because of the volatile security situation. Sri Lanka remains in the State of Emergency.
While the conventional conflict in the north of the country between the Sri Lankan government and the Liberation Tigers of Tamil Eelam (LTTE) has ended with the military defeat of the LTTE, there remains a very high risk of politically motivated violence throughout the country. Travellers should exercise extreme caution and maintain a high level of personal security awareness.
Attacks could occur at any time, anywhere in Sri Lanka. Military and government facilities have been the most common targets for attacks and should be avoided. Attacks have also occurred in crowded market areas and on public transport. You should avoid using public transport at all times and exercise a high level of caution close to train stations, bus stops and large public markets.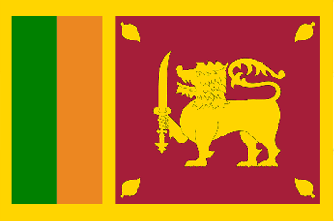 Avoid all demonstrations and large public gatherings as they may turn violent or be a target for politically motivated attacks.
Be particularly vigilant on and around anniversaries and days of national significance as militants have used such occasions to mount attacks.
Road closures may be imposed for security reasons including along main roads between central Colombo and Parliament during parliamentary sitting periods. You should avoid non-essential travel along the main routes to Parliament during parliamentary sitting periods.

You are advised not to travel to the north of the highway between Puttalam, Anuradhapura and Polonnaruwa, including Wilpattu National Park. We also advise you not to travel east of Polonnaruwa on the A11 road or to points east of a straight line between Polonnaruwa and the south coast, passing through Badulla, including Yala National Park.
*Please use information as a guide and always check Smart Traveller for the most up to date information.
Note: Remember to register with Smart Traveller before travelling overseas.
Sri Lanka insurance guide
The Australian government and Smart Traveller recommend appropriate insurance information if you are travelling overseas and to ensure that you are properly covered with comprehensive travel insurance.
The cost of medical, dental and let alone the inconvenience of the lost luggage can ruin your holiday.
Useful Links
Travel Insurance
QBE Travel Insurance
Seniors Travel Insurance
Compare Travel Insurance
Cruise Travel Insurance
Travel Insurance Online
Pregnancy Travel Insurance
Annual Multi-Trip Travel Insurance
Single Trip
Annual Multi Trip