asdas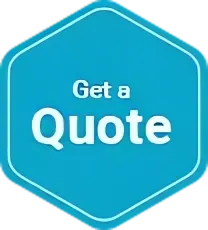 Single Trip
Annual Multi Trip
Travel insurance to Namibia
Extras
Namibia demographics
| | |
| --- | --- |
| Language: | English; German; Afrikaans |
| Area: | 824,268 sq. km |
| Capital City: | Windhoek |
| ± GMT: | +2 hour |
Some background information about Namibia
Republic of Namibia is a country in Southern Africa. Its western border is the Atlantic Ocean. It shares land borders with Zambia and Angola to the north, Botswana to the east and South Africa to the south and east.
Namibia gained independence from South Africa on 21 March 1990, following the Namibian War of Independence..
The driest country in sub-Saharan Africa, Namibia is one of the least densely populated countries in the world.
It has a stable multi-party parliamentary democracy. Agriculture, tourism and the mining industry – including mining for gem diamonds, uranium, gold, silver and base metals – form the basis of its economy.
Nearby countries to Namibia
Nigeria travel insurance
Equatorial Guinea travel insurance
Congo travel insurance
Madagascar travel insurance
Australian Consulate in Windhoek, Namibia
Address
56 Chalcedoon Street, Windhoek, Namibia
Telephone +264 61 300 194
Namibia travel guide
Please refer to the Australian Government website Smartraveller for general information about Namibia from the Smartraveller website.
Useful Links
Worldwide Travel Insurance
Seniors Travel Insurance
Cruise Travel Insurance
IEC Travel Insurance
Backpacker Travel Insurance
Business Travel Insurance
Holiday Insurance
Cancellation Cover Travel Insurance
Snow Travel Insurance