Single Trip
Annual Multi Trip
Extras
Compare and save on Nigeria travel insurance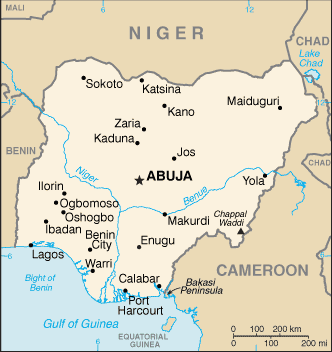 Nigeria demographics
| | |
| --- | --- |
| Language: | English; Hausa; Ibo; Yoruba |
| Area: | 923,768 sq. km |
| Population: | 140,000,000 |
| Capital City: | Abuja |
| ± GMT: | +1 hour |
Nearby countries to Nigeria
Cameroon travel insurance
Niger travel insurance
Benin travel insurance
Algeria Travel Insurance
Chad Travel Insurance
Libya Travel Insurance
Central Africa travel insurance
Equatorial Guinea travel insurance
Congo travel insurance
Nigeria Smart Traveller
Reconsider your need to travel to Nigeria at this time due to the high threat of terrorist attack and risk of kidnapping, the unpredictable security situation and the heightened risk of violent civil unrest. The security situation could deteriorate without warning.
If you do decide to travel to Nigeria, you should exercise extreme caution.
Avoid all protests, rallies and demonstrations as they may turn violent.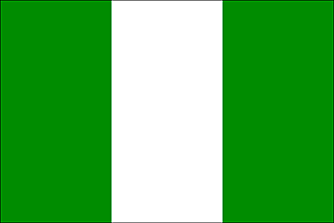 You are advised not to travel to the riverine area in Bayelsa, Delta, Rivers (including Port Harcourt and Bonny Island), Cross River, Akwa Ibom and Anambra States in south-eastern Nigeria because of the high risk of kidnapping, armed robbery and other armed attacks against foreign oil companies in the area and localised conflict and violent civil unrest. Over 150 foreign workers have been kidnapped, killed or injured in these regions since the beginning of 2007. Militants have declared "all-out war" in the Niger Delta region and warned of further kidnappings and attacks.
If in spite of this advice not to travel to these areas, you decide to go to or stay in these regions, you should ensure you have adequate and continuous close personal protection from a professional security service. The ability of the Australian Government to provide consular services to Australians in these areas may be severely limited.
The World Health Organization (WHO) has confirmed a human death from avian influenza in Nigeria.
*Please use information as a guide and always check Smart Traveller for the most up to date information.
Note: Remember to register with Smart Traveller before travelling overseas.
Nigeria travel insurance guide
The Australian government and Smart Traveller recommend appropriate insurance information if you are travelling overseas and to ensure that you are properly covered with comprehensive travel insurance.
The cost of medical, dental and let alone the inconvenience of the lost luggage can ruin your holiday.
Useful Links
Travel Insurance
QBE Travel Insurance
Seniors Travel Insurance
Compare Travel Insurance
Best travel insurance
Cruise Travel Insurance
Travel Insurance Quote
Single Trip
Annual Multi Trip