asdas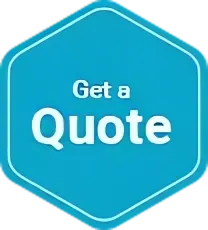 Single Trip
Annual Multi Trip
Travel insurance to the United States
Extras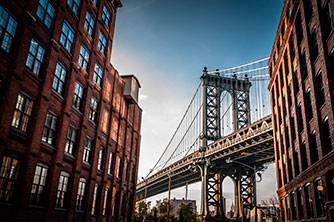 It is important that you acquire the necessary visa you now require to travel to America.
The USA is a great place to travel as it is a big country.
Travel Insurance for your trip to the United States
For many people, the idea of travelling to the United States is one that generates a lot of excitement and anticipation. From the iconic views of New York City to the gorgeous beaches of California, the USA has so much to offer to those wanting to explore.
Whether it is your first time visiting or you're making a return trip, here are some tips for getting the most out of your US travel experience. The first tip for travel to the USA is to get familiar with the country's entry requirements.
Be sure to check the regulations prior to planning your trip. It's also really important to think carefully about how long your journey will take and to leave enough time to reach your destination.
Traffic can often be very dense in the USA, so allow for extra time to cover any unexpected delays.
Of course, preparation for your trip should not end there- it's a good idea to plan out some of the highlights of the area you'll be visiting, like famous landmarks and attractions. Whether it's a road trip across the country or a tour of a particular region, it's always nice to have a plan of where you want to go so that you can make the most of your time.
Finally, it's always a good idea to try and get a local perspective on the places you visit. There are so many wonderful places to experience in the US, and one way to truly appreciate them is to ask a local about their favourite spots. No matter which US destination you are travelling to, you'll be sure to have a once-in-a-lifetime experience. By following these tips, you can make sure your US travel is truly unforgettable.
USA Travel insurance
The country is situated mostly in central North America and lies between the Pacific and Atlantic Oceans, bordered by Canada to the north and Mexico to the south. The state of Alaska is in the northwest of the continent, with Canada to its east. The state of Hawaii is an archipelago in the mid-Pacific.
Demographics
The United States is the third most populous nation in the world, after China and India.
There are fifty metropolitan areas with populations greater than 1 million.
Language:
English
Area:
9,363,130

sq. km

Capital City:
Wahington D.C
± GMT:

-5 and -10 hours
USA information about
USA Geography
USA Climate
USA Attractions
USA Activities
USA History
Travel Insurance to the USA
Please refer to the Australian Government website Smartraveller for general information about United States from the Smartraveller website.
Nearby countries to the USA
Canada travel insurance
Bahamas travel insurance
Jamaica travel insurance
Belize travel insurance
El Salvador travel insurance
Nicaragua travel insurance
Costa Rica travel insurance
Panama travel insurance
Aruba travel insurance
The Dominican Republic travel insurance
Puerto Rico travel insurance
Australian Embassy USA
Address
1601 Massachusetts Ave
Washington DC NW 20036-2273
United States of America
Telephone +1 202 797 3000
Fax +1 202 797 3331
Useful Links
Worldwide Travel Insurance
Seniors Travel Insurance
Cruise Travel Insurance
IEC Travel Insurance
Backpacker Travel Insurance
Business Travel Insurance
Cancellation Cover Travel Insurance
Snow Travel Insurance