Single Trip
Annual Multi Trip
Extras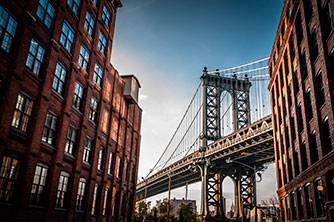 One of the aspects that have the least consideration in our life is travel insurance when it could be the most essential aspect we do to protect ourselves on holiday.
If you're travelling to the United States then it's even more essential that you have proper travel insurance to the USA in place. It is equally important that you acquire the necessary visa you now require to travel to America. Without appropriate access to the United States will be halted.
The USA is a great place to travel as it is a big country. Based on the type of travel you're supposed to have the proper type of travel insurance in order to make sure you're properly covered.
At the same time, many people go on a standard two-week tourist holiday many other do opt for a sporting holiday. Skiing and snowboarding are considered popular but a normal policy is dubious to give you comprehensive cover. If you wish to include Snow Sports please add to your quote by selecting Snow Cover in the Optional Extra tab.
As a matter of fact, sporting holidays are more prone to danger and you're likely to get injured compared to other travellers. We have a number of activities that are general exclusions, these include; Hunts, plays polo, races (except on foot), mountaineers using support ropes, paraglides, rock climbs, abseils, participates in base jumping, running with the bulls, or potholing
Most people also try backpacking across USA, these types of holiday need backpackers travel insurance and adequate medical evacuation. This particular type of insurance policy will cover you for the possible events associated with backpacking.
Find out how you can get a good deal on Travel Insurance Saver To USA
Compare and save on USA travel insurance
The country is situated mostly in central North America and lies between the Pacific and Atlantic Oceans, bordered by Canada to the north and Mexico to the south. The state of Alaska is in the northwest of the continent, with Canada to its east and Russia to the west across the Bering Strait. The state of Hawaii is an archipelago in the mid-Pacific.
Demographics
The United States is the third most populous nation in the world, after China and India.
There are fifty metropolitan areas with populations greater than 1 million.
Language:
English
Area:
9,363,130

sq. km

Population:
58,836,700
Capital City:
Wahington D.C
± GMT:

-5 and -10 hours
USA information about
USA Geography
USA Climate
USA Attractions
USA Activities
USA History
USA information and travel advice for Smart Traveller
Exercise caution and monitor developments that might affect your safety in the United States because of the risk of terrorism.
Pay close attention to your personal security and monitor the media for information about possible new safety or security risks.
The United States Department of Homeland Security's Advisory System Threat Level is at Orange for all domestic and international flights, indicating a "high" risk of terrorist attack. It is at Yellow or "elevated" for all other sectors, indicating a "significant" risk of terrorist attack.
All Australians passport-holders eligible to travel to the United States under the Visitor Waiver Program are required to follow new border entry procedures.
*Please use information as a guide and always check Smart Traveller for the most up to date information.
Note: Remember to register with Smart Traveller before travelling overseas.
Nearby countries to the USA
Canada travel insurance
Haiti travel insurance
Bahamas travel insurance
Jamaica travel insurance
Belize travel insurance
El Salvador travel insurance
Nicaragua travel insurance
Costa Rica travel insurance
Panama travel insurance
Aruba travel insurance
The Dominican Republic travel insurance
Puerto Rico travel insurance
Cuba travel insurance
Australian Embassy USA
Address
1601 Massachusetts Ave
Washington DC NW 20036-2273
United States of America
Telephone +1 202 797 3000
Fax +1 202 797 3331
Note: Remember to register with Smart Traveller when travelling overseas
USA Travel Insurance
The Australian government and Smart Traveller recommend appropriate insurance information if you are travelling overseas and to ensure that you are properly covered with comprehensive travel insurance.
The cost of medical, dental and let alone the inconvenience of the lost luggage can ruin your holiday.
Useful Links
Travel Insurance
QBE Travel Insurance
Seniors Travel Insurance
Compare Travel Insurance
Cruise Travel Insurance
Travel Insurance Online
Pregnancy Travel Insurance
Annual Multi-Trip Travel Insurance
Single Trip
Annual Multi Trip