Single Trip
Annual Multi Trip
South Africa Travel Insurance
Extras
Importance Of Travel Insurance To South Africa
Travelling over to South Africa and unsure of whether or not you should purchase travel insurance?
Whether it's for business or for pleasure, travel insurance is an essential part of any international trip, no matter how great or small in length. Even some domestic trips warrant a basic travel insurance policy nowadays, so if you're heading to South Africa we recommend you secure yourself with a travel insurance policy that fits your travel needs.
Travel insurance is a good way to cover your health, your luggage and your pre-paid costs, are being financially looked after should you run into any difficulties on your trip. The cost of basic travel insurance is extremely cheap compared to the cost of hospital bills, replacement luggage and refunded pre-paid travel costs.
If you want a travel insurance quote for your trip to South Africa, just enter your travel dates and age in our quote panel at the top of this page. Click 'Get a quote', and a number of policies will be displayed with their prices. To process your policy, just click 'Buy now', you'll be redirected to another page where you can type in your personal details. Your certificate of insurance will be emailed to you shortly after you purchase with all of the information you need.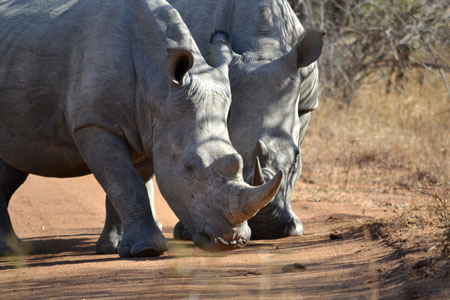 From the day you purchase your policy, your cancellation cover will become active, so if you get sick or injured before your trip and can't travel you'll be eligible for a claim. There are other scenarios that warrant cancellation cover which can be checked in our PDS.
Most travel insurance policies will grant you coverage for lost luggage, travel delays, cancellation and overseas and medical hospital expenses. If you're travelling to South Africa you should also consider medical and non-medical evacuation. Make sure you have the appropriate level of cover on your policy.
When choosing your travel insurance, you should always make sure your insurance provider has 24/7 hotline accessibility which accepts reverse charges from a landline. If you're travelling through South Africa and need to make a claim, you'll want to be able to call someone immediately. Our 24/7 call centre is based in Melbourne is toll-free from anywhere around the world, provided you call from a landline. If you're carrying on your person a camera, laptop or video camera, you should confirm your allotted item limit to ensure that you have the right level of insurance coverage if the items are lost are stolen and need replacing. Also, if you're travelling to a country like South Africa where you're likely to take part in 'high-risk' activities like bungee jumping or cage diving, you should check the exclusion list of our PDS.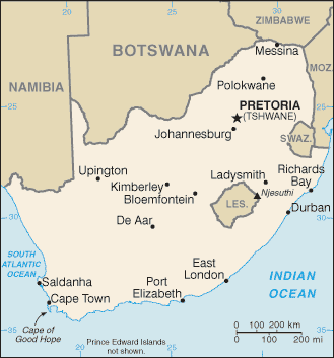 The following activities are general exclusions on our PDS.
Hunt, polo, races (except on foot), mountaineering using support ropes or ice picks, paragliding, rock climbing, abseiling, participating in base jumping, running with the bulls, or potholing (caving).
You should also check that the policy will reimburse you for pre-paid purchases such as flights, tours, accommodation, cruises and event tickets.
Compare and save on South Africa travel insurance
South Africa demographics
| | |
| --- | --- |
| Capital City: | Cape Town |
| Land Area: | 1,200,000 sq km |
| Population: | 56.720,000 |
| Time Zone GMT: | + 2 Hrs |
| Languages: | Afrikaans, English, IsiNdebele, IsiXhosa, IsiZulu, Sepedi, Sesotho, Setswana, SiSwati, Tshivenda, Xitsonga |

Nearby countries of interest
Comoros travel insurance
South Africa travel insurance
Namibia travel insurance
Madagascar travel insurance
Botswana travel insurance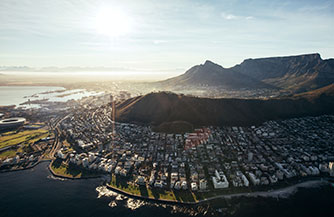 South Africa information
South Africa activities and attractions
South Africa Geography
South Africa History
South Africa Climate
Smart Traveller South Africa
Exercise a high degree of caution in South Africa because of the high level of serious crime.
Pay close attention to your personal security at all times and monitor the media for information about possible new safety or security risks.
The rate of HIV/AIDS infection in South Africa is very high.

Outbreaks of cholera can occur in South Africa. There is a currently a cholera outbreak in Zimbabwe. Cholera cases have been reported in areas bordering Zimbabwe, such as Limpopo Province in South Africa.

*Please use information as a guide and always check Smart Traveller for the most up to date information.
Note: Remember to register with Smart Traveller before travelling overseas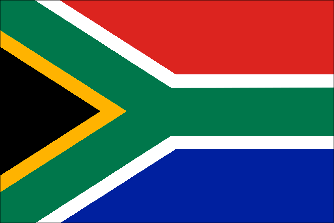 Australian Consulate South Africa
Address
The Forum, 10th Floor
Corner Maude and 5th Street (Sandton 2196)
Johannesburg
South Africa
Telephone +27 11 911 4500
Fax +27 11 784 0446
South Africa Travel Insurance guide
The Australian government and Smart Traveller recommend appropriate insurance information if you are travelling overseas and to ensure that you are properly covered with comprehensive travel insurance.
The cost of medical, dental and let alone the inconvenience of the lost luggage can ruin your holiday.
Useful Links
QBE Travel Insurance
Seniors Travel Insurance
Compare Travel Insurance
Travel Insurance Online
Pregnancy Travel Insurance
Annual Multi-Trip Travel Insurance
Single Trip
Annual Multi Trip