South Africa Travel Insurance
Extras
Importance Of Travel Insurance To South Africa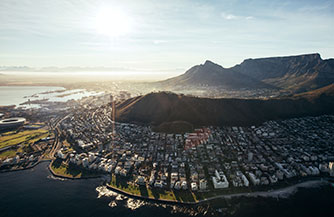 Whether you travel for pleasure or business to South Africa, travel insurance is an essential thing that you should consider as a priority. If you way up the costs to protect yourself from lost luggage, cancellations, delays, illnesses and among others. It's comparatively less amount than the amount you disburse if you're not insured.
Getting insured? This is simple, enter in your travel dates and age in the quote panel on this page to get a quote. This will display the available products for your trip to South Africa. All you need to process the policy is your address, DOB, email, phone and you can complete the policy. Your certificate of insurance will be emailed to you immediately after you purchase.
From your purchase date, your cancellation cover will be active if you get sick or injured before your trip and can't travel. This will cover pre-paid purchase that you have incurred.
Most travel insurance will deliver you coverage for lost luggage, delays, cancellation of travel, overseas and medical hospital expenses. But one essential aspect to consider is medical & evacuation coverage in South Africa is relatively high. So, you have to make sure that you have the appropriate level of cover when select your travel insurance policy.
How to choose? Firstly, the insurance must have a 24-hour hotline accessible which gladly accept reverse charges from wherever you're travelling to South Africa. OUur 24/7 is based in Melbourne and is toll-free anywhere in the world. Secondly, if you're carrying a camera, laptop, video camera, etc, you should confirm the item limits to ensure that you have the level of coverage you require if the items are lost or stolen. Next, if you're travelling to South Africa with 'high risk' activities like bungee jump, skydiving, etc, please ensure to check the activities that are excluded.
The following activities are general exclusions on all policies;
Hunts, plays polo, races (except on foot), mountaineers using support ropes, paraglides, rock climbs, abseils, participates in base jumping, running with the bulls, or potholing (Caving)
Next, check that the policy will reimburse you for pre-paid purchases such a flight, tours, accommodation, cruises and tours for example. covered or not in case you're travelling for a special occasion and miss a flight connection or something.
Lastly, about the war and terrorism coverage. You must make sure that you're covered for the medical expenses in each country that travelling to. Our policies cover medical and medical evacuation, however, there is no cover regarding terrorism for cancellation cover. Please refer to the PDS for further information by getting a quote selecting a products PDS.
Compare and save on South Africa travel insurance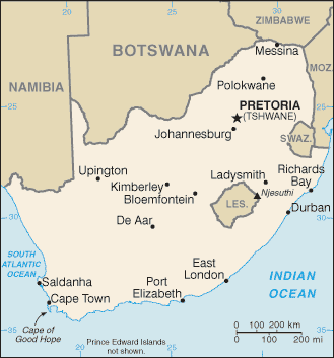 South Africa demographics
Land Area 1,200,000 sq km
Population 44,344,000
Time Zone GMT + 2 Hrs
LanguagesAfrikaans, English, IsiNdebele, IsiXhosa, IsiZulu, Sepedi, Sesotho, Setswana, SiSwati, Tshivenda, Xitsonga
Nearby countries of interest
Comoros travel insurance
South Africa travel insurance
Namibia travel insurance
Madagascar travel insurance
Botswana travel insurance
South Africa information
South Africa Geography
South Africa Climate
South Africa Climate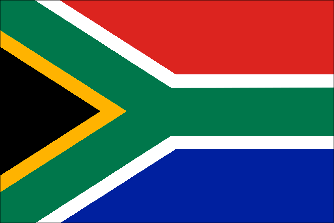 Smart Traveller South Africa
Exercise a high degree of caution in South Africa because of the high level of serious crime.
Pay close attention to your personal security at all times and monitor the media for information about possible new safety or security risks.
The rate of HIV/AIDS infection in South Africa is very high.

Outbreaks of cholera can occur in South Africa. There is a currently a cholera outbreak in Zimbabwe. Cholera cases have been reported in areas bordering Zimbabwe, such as Limpopo Province in South Africa.

*Please use information as a guide and always check Smart Traveller for the most up to date information.
Note: Remember to register with Smart Traveller before travelling overseas
Australian Consulate South Africa
Address
The Forum, 10th Floor
Corner Maude and 5th Street (Sandton 2196)
Johannesburg
South Africa
Telephone +27 11 911 4500
Fax +27 11 784 0446
South Africa Travel Insurance guide
The Australian government and Smart Traveller recommend appropriate insurance information if you are travelling overseas and to ensure that you are properly covered with comprehensive travel insurance.
The cost of medical, dental and let alone the inconvenience of the lost luggage can ruin your holiday.
Useful Links
Travel Insurance
QBE Travel Insurance
Seniors Travel Insurance
Compare Travel Insurance
Cruise Travel Insurance
Travel Insurance Online
Pregnancy Travel Insurance
Annual Multi-Trip Travel Insurance