Thailand Travel Insurance
Extras
Thailand Travel Insurance- Land of Smiles & Unrest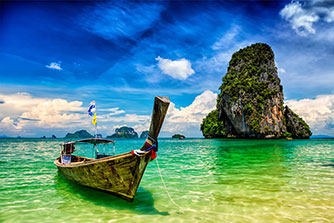 Whether you've booked your flight, made reservations at the hotel, got someone to bring in the mail or watch the dogs, what about travel insurance?
Thailand is basically known for being a bargain for westerners. Cheap clothes, food, hotels, entertainment, even the hospitals and clinics are affordable as compared to the west and with few of the best doctors in the world. Conflicting to what some people may believe Thailand has excellent health care. Though Thailand is cheaper than the west in almost every aspect if you land up in the hospital for a week or two it's likely going to cost you and it will be more than you ever bargained for.
Thailand travel insurance is certainly worth it if something major comes up. For a two-week trip, most travel insurance will cost you less than a few hundred dollars, however, the benefit to your hip pocket if you require major medical and being flown to your home country if it's determined that's the best place for you would be massive! Let alone the lost flights, tours and fun you have missed out on.
A Thailand travel insurance policy is also likely to cover trip cancellations, lost luggage and a change in travel plans based on what options you choose.
Get a quote to compare travel insurance benefits side by side
The flight to Thailand is not a particularly long flight from Australia, however, it wise to stretch and move around every couple of hours during the flight. Also, make sure you load up on water on the flight and when you arrive because the heat and humidity will hit you immediately especially if you coming from a cooler climate like Melbourne or Hobart.
In Thailand, there's always something unexpected and it could be anything from an ardent elephant, a motorcycle taxi speeding at you or a host of other things waiting for you around the next corner. Make sure you are aware of your surroundings as life runs a little bit different in Thailand in comparison to Australia.
Find a decent travel insurance and your trip to Thailand!
Compare and save on Thailand travel insurance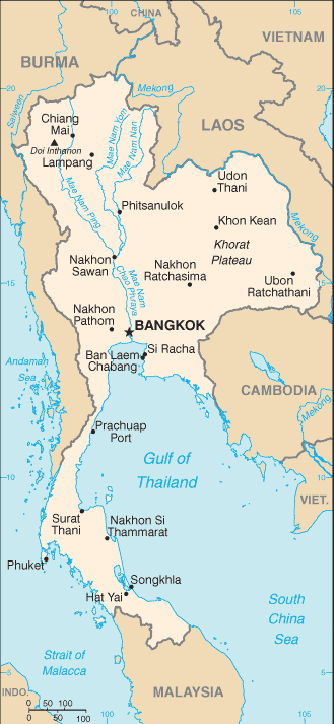 Background Information
The capital and largest city in Thailand is Bangkok, or more colloquially, "Krung Thep" meaning "City of Angels".
The Kingdom of Thailand is an independent country that lies in the heart of Southeast Asia. It is bordered to the north by Laos and Myanmar, to the east by Laos and Cambodia, to the south by the Gulf near Malaysia, and to the west by the Andaman Sea and Myanmar. By the maritime boundary, the country is bordered to the southeast by Vietnam in the Gulf of Thailand, to the southwest by Indonesia and India in the Andaman Sea.
Language: Thai
Area: 513,115 sq km
Population: 63,330,000
± GMT: + 7 Hours
Nearby countries of interest
Malaysia travel insurance
Bali travel insurance
Indonesia travel insurance
Papua New Guinea travel insurance
Laos travel insurance
Burma travel insurance
Philippines travel insurance
Vietnam travel insurance
Cambodia travel insurance
Thailand Information
Thailand Geography
Thailand Climate
Thailand Attractions
Thailand Activities
Thailand History
Smart Traveller Advice

*Please use information as a guide and always check Smart Traveller for the most up to date information.

Note: Remember to register with Smart Traveller before travelling overseas.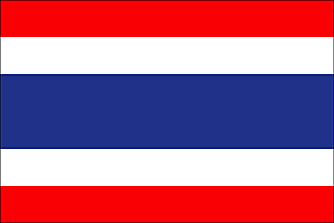 Australian Embassy Thailand
Address
37 South Sathorn Road
Bangkok 10120
Thailand
Telephone +66 2 344 6300
Fax +66 2 344 6593
Thailand travel insurance guide
The Australian government and Smart Traveller recommend appropriate insurance information if you are travelling overseas and to ensure that you are properly covered with comprehensive travel insurance.
The cost of medical, dental and let alone the inconvenience of the lost luggage can ruin your holiday.
Useful Links
Travel Insurance
QBE Travel Insurance
Seniors Travel Insurance
Compare Travel Insurance
Cruise Travel Insurance
Travel Insurance Online
Pregnancy Travel Insurance
Annual Multi-Trip Travel Insurance