asdas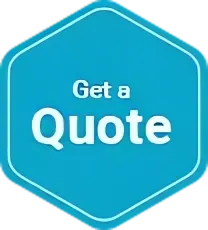 Single Trip
Annual Multi Trip
Travel insurance to Thailand
Extras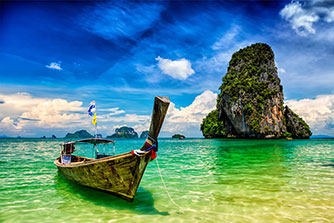 Thailand - an exotic paradise of bold adventure and unexplored beauty awaits you. From tranquil beaches and lush jungles to bustling cities and cultural monuments, Thailand offers plenty of stunning destinations and exciting activities to explore.
Travel Insurance for your trip to Thailand
Whether you are looking for a tropical island escape, or a cultural journey into the heart of Thailand's history, there is something for everyone to enjoy. If you are planning to travel to Thailand, here are some essential tips to get the most out of your trip.
It is also advisable to look into the local customs and laws to ensure that you stay on the right side of the law. Additionally, research your destinations thoroughly in order to decide which activities you would like to partake in.
It is also essential to familiarise yourself with the currency and to know where and when to exchange your money.
Finally, be sure to explore beyond the main tourist spots. Make sure to visit the secrets of the countryside - you may just stumble across something amazing!
No matter where you go in Thailand, there is always something new and exciting to experience. Whether it is the stunning beaches of the south or the hustle and bustle of city life in Bangkok, you'll be sure to have a truly unforgettable holiday.
Travel Insurance to Thailand
Thailand has long been a favourite tourist destination for Australian's.
The reason why? Thailand is a fun-loving nation, the people are well-regarded as some of the friendliest and most hospitable in the world, the food is world-class, and most importantly, it can be affordable. The low prices say nothing about the quality of infrastructure, Thailand is an economic and social powerhouse, with a world-class medical and hospital system.
Thailand is a land of many spiritualities, cultures and practices. It is the perfect destination for the budding spiritualist or student of history and the arts to travel to.

Thailand Travel Insurance Tips
Thailand is an exotic country and is the land of the unexpected. There's always excitement around the corner, from an ardent elephant to a tuk-tuk speeding down a highway. Always be wary of your surroundings when travelling through this nation, life runs differently in Thailand than to Australia, and not only life, the laws and customs are very different as well. Don't act too boldly, and always be respectful of the local customs and traditions.
Compare and save on Thailand travel insurance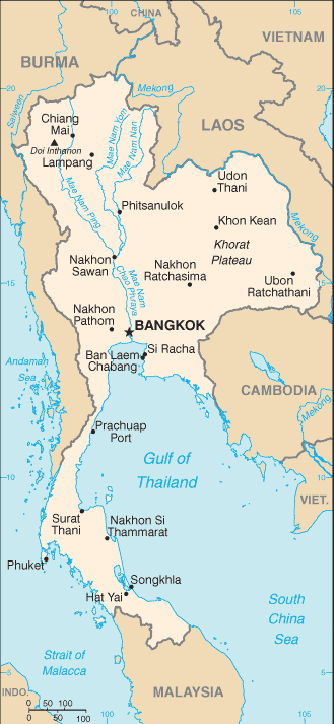 Background Information of Thailand
One of the first places people land once they get to Thailand is Bangkok. Bangkok is also known as 'Krung Thep', which means 'City of Angels', not unlike 'Los Angeles'.
The Kingdom of Thailand is an independent nation that sits in the middle of Southeast Asia. It is bordered by Laos, Cambodia and Malaysia. Thailand is ruled by a king, and its system of government operates as a unitary parliamentary constitutional monarchy.
| | |
| --- | --- |
| Language | Thai, English |
| Area: | 513,115 sq km |
| GMT: | +7 Hours |
| Capital: | Bangkok |
Thailand does not have Daylight saving times

Nearby countries of interest
Malaysia travel insurance
Bali travel insurance
Indonesia travel insurance
Papua New Guinea travel insurance
Laos travel insurance
Philippines travel insurance
Vietnam travel insurance
Cambodia travel insurance
Thailand Information
Thailand Geography
Thailand Climate
Thailand Attractions
Thailand Activities
Thailand History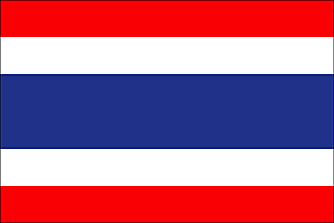 Australian Embassy in Thailand
Address
37 South Sathorn Road
Bangkok 10120
Thailand
Telephone +66 2 344 6300
Fax +66 2 344 6593
Travel Insurance to Thailand
Please refer to the Australian Government website Smartraveller for general information about Thailand from the Smartraveller website.

Useful Links
Worldwide Travel Insurance
Seniors Travel Insurance
Cruise Travel Insurance
IEC Travel Insurance
Backpacker Travel Insurance
Business Travel Insurance
Holiday Insurance
Cancellation Cover Travel Insurance
Snow Travel Insurance