Single Trip
Annual Multi Trip
Thailand Travel Insurance
Extras
Thailand Travel Insurance- Land of Smiles & Unrest
Looking for affordable yet quality Thailand travel insurance? Any time in your travel planning is a good time to purchase travel insurance, but the best time is when you purchase your flights or your first travel-related expense. If you purchase travel insurance straight after your book flights & accommodation and other travel related expenses, you'll be covered if something goes wrong and you need to cancel.


If you should need to cancel, i.e. from illness, before you purchase your travel insurance, you won't be eligible to make a claim. That's why its best to purchase travel insurance once you have made travel-related purchases.
Check our cancellation cover travel insurance for further information about cancellation and holiday deferment for your Thailand trip.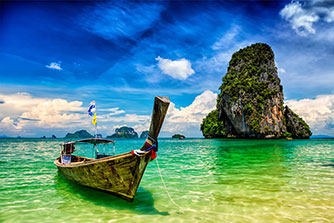 Travel Insurance to Thailand
Thailand has long been a favourite tourist destination for Australian's. The reason why? Thailand is a fun-loving nation, the people are well-regarded as some of the friendliest and most hospitable in the world, the food is world-class, and most importantly, it's very cheap. The low prices say nothing about the quality of infrastructure, Thailand is an economic and social powerhouse, with a world-class medical and hospital system.
Despite the affordable and high-quality health care in Thailand, you should still purchase medical travel insurance before you head overseas to Thailand. Uninsured hospital expenses and evacuation can reach tens of thousands of dollars so it is important to get affordable yet comprehensive travel insurance before you head over to Thailand.
Australian's taking out travel insurance is important, no matter how near or far you're travelling it is wise to be covered. You can save money on medical, cancellation, luggage, jewellery, personal liability… the list is endless on potential coverage. Not only that, the cost of purchasing a travel insurance policy for your trip to Thailand is minor compared to the price of the trip itself.
A budget travel insurance policy for a three-week trip to Thailand is usually less than a hundred dollars, affordable even for a student or backpacker – the cost of a few drinks and a meal in Melbourne. If you are a backpacker heading on a trip to South-East Asia/Thailand, you should read through our sitemap on backpacker travel insurance, for information on relevant backpacker travel insurance policies.
Thailand is a land of many spiritualities, cultures and practices. It is the perfect destination for the budding spiritualist or student of history and the arts to travel to. If you are a student, you should take a look at our student travel insurance page for more information and advice for travelling students who are heading to Thailand.

Thailand Travel Insurance Tips
The flight to Thailand is not particularly long from Australia, however, with any flight, it's wise to get up and stretch a bit. Always drink plenty of water to stay hydrated as the humidity when you get off the plane is intense and can take a while to get used to. The last thing you want is to arrive in hot and humid Thailand already dehydrated.
Thailand is an exotic country and is the land of the unexpected. There's always excitement around the corner, from an ardent elephant to a tuk-tuk speeding down a highway. Always be wary of your surroundings when travelling through this nation, life runs differently in Thailand than to Australia, and not only life, the laws and customs are very different as well. Don't act too boldly, and always be respectful of the local customs and traditions.
Compare and save on Thailand travel insurance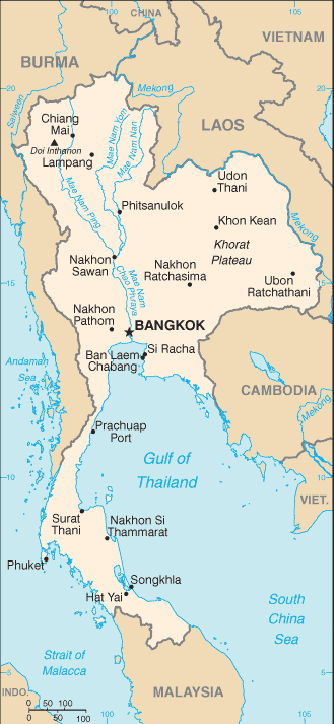 Background Information of Thailand
One of the first places people land once they get to Thailand is Bangkok. Bangkok is also known as 'Krung Thep', which means 'City of Angels', not unlike 'Los Angeles'.
The Kingdom of Thailand is an independent nation that sits in the middle of Southeast Asia. It is bordered by Laos, Myanmar, Cambodia and Malaysia. Thailand is ruled by a king, and its system of government operates as a unitary parliamentary constitutional monarchy.
| | |
| --- | --- |
| Language | Thai, English |
| Area: | 513,115 sq km |
| Population: | 64,000,000 |
| GMT: | +7 Hours |
| Capital: | Bangkok |
Thailand does not have Daylight saving times

Nearby countries of interest
Malaysia travel insurance
Bali travel insurance
Indonesia travel insurance
Papua New Guinea travel insurance
Laos travel insurance
Burma travel insurance
Philippines travel insurance
Vietnam travel insurance
Cambodia travel insurance
Thailand Information
Thailand Geography
Thailand Climate
Thailand Attractions
Thailand Activities
Thailand History
Smart Traveller Advice

*Please use information as a guide and always check Smart Traveller for the most up to date information.

Note: Remember to register with Smart Traveller before travelling overseas.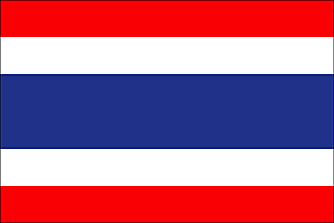 Australian Embassy in Thailand
Address
37 South Sathorn Road
Bangkok 10120
Thailand
Telephone +66 2 344 6300
Fax +66 2 344 6593
Thailand travel insurance guide
The Australian government and Smart Traveller recommend appropriate insurance information if you are travelling overseas and to ensure that you are properly covered with comprehensive travel insurance.
The cost of medical, dental and let alone the inconvenience of the lost luggage can ruin your holiday.
Useful Links
Travel Insurance
QBE Travel Insurance
Seniors Travel Insurance
Compare Travel Insurance
Cruise Travel Insurance
Travel Insurance Online
Pregnancy Travel Insurance
Annual Multi-Trip Travel Insurance
Single Trip
Annual Multi Trip