Single Trip
Annual Multi Trip
Extras
Compare and save on Georgia travel insurance
Georgia Demographics
| | |
| --- | --- |
| Language: | Georgian |
| Area: | 69, 700 sq km |
| Population: | 961, 000 |
| Capital City: | Tbilisi |
| ± GMT: | +4 hours |
Countries nearby Georgia
Russia travel insurance
Turkey travel insurance
Iran travel insurance
Iraq travel insurance
Lebanon travel insurance
Israel travel insurance
Jordon travel insurance
Saudi Arabia travel insurance
Armenia travel insurance
Azerbaijan travel insurance

Smart Traveller Georgia
You are advised to exercise a high degree of caution in Georgia because of the uncertain security situation and the serious risk of crime against foreigners.

Pay close attention to your personal security at all times and monitor the media for information about possible new safety or security risks.

Since April 2009, opposition groups in Georgia have conducted a series of demonstrations against the government. Isolated instances of violence have occurred. Public services, transport and access to the centre of Tbilisi have been affected. You should avoid all protests and demonstrations as they may turn violent.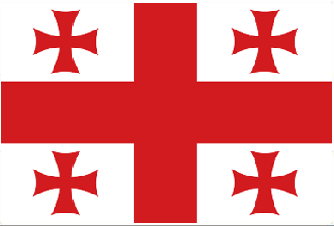 Crime against foreigners, including kidnapping, also remains a serious risk.
You are advised not to travel to the regions of South Ossetia and Abkhazia nor to the Pankisi Gorge north of Akhmeta because of the threat of terrorist and criminal activity, and due to the danger of unexploded ordnance.

In October 2008, the Russian military withdrew from "buffer zones" on the Georgian side of the purported borders of the breakaway regions of South Ossetia and Abkhazia. While military operations in Georgia have ceased, tensions remain and there continue to be reports of violence in and around these regions.

*Please use information as a guide and always check Smart Traveller for the most up to date information.
Note: Remember to register with Smart Traveller before travelling overseas.
Georgia travel insurance
The Australian government and
Smart Traveller
recommend appropriate insurance information if you are travelling overseas and to ensure that you are properly covered with comprehensive travel insurance.
The cost of medical, dental and let alone the inconvenience of the lost luggage can ruin your holiday.
Useful Links
Travel Insurance
QBE Travel Insurance
Snow Travel Insurance
Japan Travel Insurance
Backpacker Travel Insurance
Business Travel Insurance
Holiday Insurance
Cancellation Cover Travel Insurance
Single Trip
Annual Multi Trip