Single Trip
Annual Multi Trip
Extras
Compare and save on Eritrea travel insurance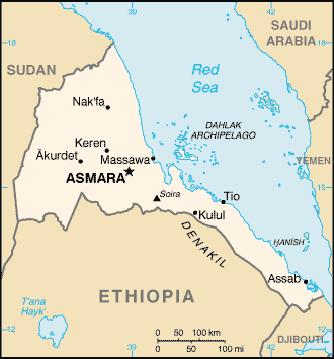 Eritrea demographics
| | |
| --- | --- |
| Language: | Tigrinya |
| Area: | 125,000 sq km |
| Population: | 4.475 million |
| Capital City: | Asmara |
| ± GMT: | +3 Hours |
Countries nearby Eritrea
Ethiopia travel insurance
Djibouti travel insurance
Saudi Arabia travel insurance
Smart Traveller
Reconsider your need to travel to Eritrea at this time due to the dangerous security situation and high threat of terrorist attack against Western interests.
If you do decide to travel to Eritrea, you should exercise extreme caution.
You are advised not to travel to the regions bordering Ethiopia. Tension remains high along Eritrea's closed border with Ethiopia and could escalate further at any time. Conflict in neighbouring countries could spill over into Eritrea, particularly along the border with Ethiopia.
You are advised not to travel to the regions bordering Sudan because of the dangerous security situation.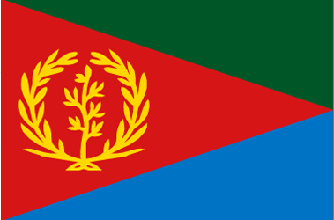 You are advised not to travel to the border with Djibouti because of the risk of military conflict.
All foreign nationals must obtain permits to travel out of the capital, Asmara. If you do receive permission to travel outside of Asmara and encounter difficulties, the ability of the Australian Government to provide consular services, including emergency assistance, may be limited.
Australia does not have an Embassy or Consulate in Eritrea. The Australian High Commission in Kenya provides consular assistance to Australians in Eritrea. The Eritrean authorities have not always informed the relevant embassy when a foreigner needs consular assistance.
*Please use information as a guide and always check Smart Traveller for the most up to date information.
Note: Remember to register with Smart Traveller before travelling overseas.
The Australian government and Smart Traveller recommend appropriate insurance information if you are travelling overseas and to ensure that you are properly covered with comprehensive travel insurance. The cost of medical, dental and let alone the inconvenience of the lost luggage can ruin your holiday.
Useful Links
Travel Insurance
QBE Travel Insurance
New Zealand Travel Insurance
Student Travel Insurance
India Travel Insurance
UK Travel Insurance
Thailand Travel Insurance
Family Travel Insurance
Single Trip
Annual Multi Trip