asdas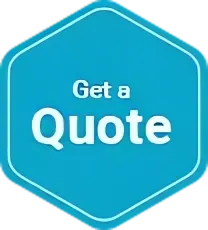 Single Trip
Annual Multi Trip
Travel Insurance to Bahrain
Extras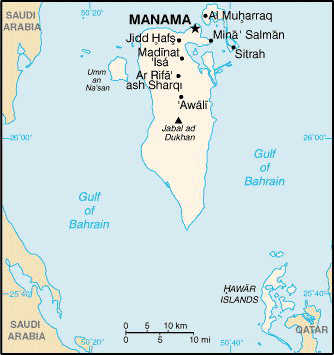 Bahrain demographics
Language: Arabic; English widely spoken
Area: 711.9 sp.km
Capital City: Manama
± GMT: +3 hours

Is an island country in Western Asia. It is situated on the Persian Gulf, and comprises a small archipelago made up of 50 natural islands and an additional 33 artificial islands, centred on Bahrain Island which makes up around 83 percent of the country's landmass. Bahrain is situated between Qatar and the northeastern coast of Saudi Arabia, to which it is connected by the King Fahd Causeway. Bahrain spans some 760 square kilometres (290 sq mi), and is the third-smallest nation in Asia after the Maldives and Singapore.
A very popular tourist destination for the surrounding Arabian and Gulf countries. Open air markets and gold jewellery traders are a feature.
The beaches and outlying islands give respite from the heat.
Bahrain is the site of the ancient Dilmun civilization. Famous since antiquity for its pearl fisheries, which were considered the best in the world into the 19th century. Bahrain was one of the earliest areas to be influenced by Islam, during the lifetime of Muhammad in 628 AD. Bahrain was ruled by the Portuguese Empire from 1521 until 1602, when they were expelled by Shah Abbas I of the Safavid dynasty.
Until the late Middle Ages, "Bahrain" referred to the region of Eastern Arabia that included Kuwait, Al-Hasa, Qatif, and Bahrain. This was Iqlīm al-Bahrayn's "Bahrayn Province." The exact date at which the term "Bahrain" began to refer solely to the Awal archipelago is unknown. The entire coastal strip of Eastern Arabia was known as "Bahrain" for a millennium.
Nearby countries of interest
Saudi Arabia travel insurance
Kuwait travel insurance
Qatar travel insurance
Travel Insurance to Bahrain
Please refer to the Australian Government website Smartraveller for general information about Bahrain from the Smartraveller website.
Australian Embassy, Saudi Arabia
The Australian Embassy in Saudi Arabia manages matters pertaining to after Bahrain
Australian Ambassador to Saudi Arabia
Address
Abdullah bin Hozafa Al-Sahmi Avenue
Diplomatic Quarter
Riyadh
Saudi Arabia
Postal address
PO Box 94400
Riyadh
Telephone +966 1 488 7788
Fax +966 1 488 7973
Useful Links
Travel Insurance
Travel Insurance Australia
International Travel Insurance
Worldwide Travel Insurance
Overseas Travel Insurance
Seniors Travel Insurance
Cruise Travel Insurance