Single Trip
Annual Multi Trip
Extras
Compare and save on Kuwait travel insurance
Kuwait demographics
Language

Arabic; English

Area:

17,818 sq. km

Population:
4.137 million
Capital City

:

Kuwait City

±GMT

:

+3 hours

Countries nearby Kuwait
Saudi Arabia travel insurance
Iran travel insurance
Bahrain travel insurance
Oman travel insurance
Jordon travel insurance
Azerbaijan travel insurance
Iraq travel insurance
Afghanistan travel insurance
Pakistan travel insurance
India travel insurance
Kuwait information and travel advice from Smart Traveller
Exercise a high degree of caution in Kuwait because of the high threat of terrorist attack and the presence of landmines.

Occasional reports are received that terrorists may seek to conduct attacks in Kuwait against a range of targets, including Western interests. These reports include information about possible targets, such as US military and identifiably Western targets, including hotels, restaurants and symbols and buildings associated with the Kuwaiti Government. However, we emphasise that attacks could occur at anytime, anywhere in Kuwait.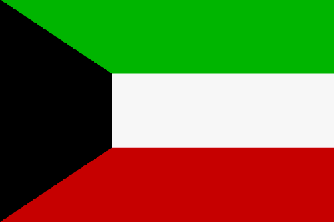 Terrorists continue to issue statements threatening to carry out attacks on the Arabian Peninsula.

These include references to attacks on residential compounds, military, oil, transport and aviation interests.

*Please use information as a guide and always check Smart Traveller for the most up to date information.

Note: Remember to register with Smart Traveller before travelling overseas and check any relevant travel advice.
Kuwait travel insurance guide
The Australian government and Smart Traveller recommend appropriate insurance information if you are travelling overseas and to ensure that you are properly covered with comprehensive travel insurance.
The cost of medical, dental and let alone the inconvenience of the lost luggage can ruin your holiday.
Useful Links
Travel Insurance
QBE Travel Insurance
Discount Travel Insurance
Group Travel Insurance
Philippines Travel Insurance
Singapore Travel Insurance
Comprehensive Travel Insurance
Seniors Travel Insurance
Single Trip
Annual Multi Trip