Single Trip
Annual Multi Trip
French Polynesia Travel Insurance
Extras
Compare and save on French Polynesia travel insurance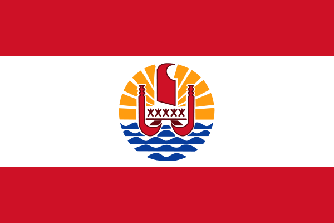 French Polynesia demographics
| | |
| --- | --- |
| Language: | French |
| Area: | 3,500 sq km |
| Population: | 283,007 |
| Capital City: | Papeete |
| ± GMT: | -10 hours |

Nearby countries to French Polynesia
New Caledonia travel insurance
American Samoa travel insurance
New Zealand travel insurance
Papua New Guinea travel insurance
Bali travel insurance
French Polynesia Smart Traveller
You are advised to be alert to your own security in French Polynesia. Exercise common sense and look out for suspicious behaviour, as you would in Australia.
You are advised to exercise caution and monitor developments that might affect your safety in Papeete because of the risk of being caught up in incidents of civil unrest.
Industrial disputes have the potential to create tensions and to lead to social unrest, including strike action. You should monitor developments and plan accordingly.
You should avoid demonstrations and large public gatherings as they may turn violent. Cyclone season in French Polynesia is from November to April. However, tropical storms and cyclones may occur in other months.
*Please use information as a guide and always check Smart Traveller for the most up to date information.
Note: Remember to register with Smart Traveller before travelling overseas.
Travel Insurance French Polynesia
The Australian government and Smart Traveller recommend appropriate insurance information if you are travelling overseas and to ensure that you are properly covered with comprehensive travel insurance.
The cost of medical, dental and let alone the inconvenience of the lost luggage can ruin your holiday.
Useful Links
Travel Insurance
QBE Travel Insurance
Snow Travel Insurance
Japan Travel Insurance
Backpacker Travel Insurance
Business Travel Insurance
Holiday Insurance
Cancellation Cover Travel Insurance
Single Trip
Annual Multi Trip