Single Trip
Annual Multi Trip
Extras
Compare and save on Bolivia travel insurance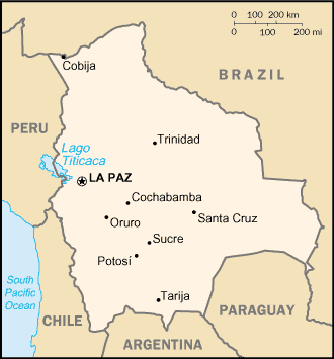 Bolivia demographics
Language: Spanish; Aymara; Quechua; Guarani
Area: 1,098,581 sq. km
Population:
Capital City: La Pez
± GMT: -4 hours
Cover for surrounding countries
Chile travel insurance
Bolivia travel insurance
Ecuador travel insurance
Peru travel insurance
Panama travel insurance
Argentina travel insurance
Paraguay travel insurance
Brazil travel insurance

Background information about Bolivia
Resource rich however Bolivia is one of the poorest countries in South America.
Fascinating ethnic cultures and landscapes unparalleled. Bolivia can offer it all to the trekker. It is hilly, swampy, hot, cold, wet, dry, windy and salty to top it off.
Bolivia information and advice from Smart Traveller
Pay close attention to your personal security at all times and monitor the media for information about possible new safety or security risks.
The political situation in Bolivia remains tense. There continues to be a risk of civil unrest, including roadblocks, violent protests and strikes.
Demonstrations, violent protests and strikes could occur at any time and may seriously affect both domestic and international travel plans without notice. Remain alert and vigilant and avoid large crowds which have the potential to turn violent.
Please use information as a guide and always check Smart Traveller for the most up to date information.
Note: Remember to register with Smart Traveller before travelling overseas.
Australian Embassy / Consular representation, Bolivia
Australian Consulate in La Paz, Bolivia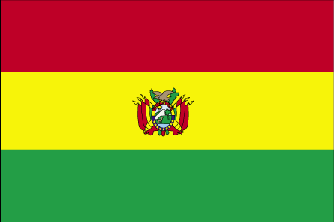 Address
Av. 20 de Octubre 2396
3rd Floor, Edificio Marie Haydee
La Paz
Bolivia
Postal address
PO Box #7186
La Paz
Telephone mobile tel: +591 7061 0626

Useful Links
Travel Insurance
QBE Travel Insurance
Seniors Travel Insurance
Compare Travel Insurance
Domestic Travel Insurance
Travel Insurance Online
Pregnancy Travel Insurance
Annual Multi-Trip Travel Insurance
Single Trip
Annual Multi Trip