Single Trip
Annual Multi Trip
Mauritania Travel Insurance
Extras
We advise against all travel here due to the very high risk. If you do travel, you should typically seek professional security advice. Be aware that Travel Insurance Saver policies will be void and that the Australian Government is unlikely to be able to provide consular assistance.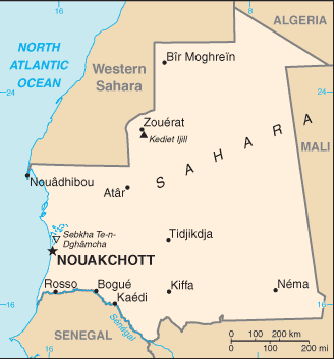 Mauritania demographics
| | |
| --- | --- |
| Language: | French; Arabic; English |
| Area: | 1,030,700 sq. km |
| Population: | 4.42 million |
| Capital city: | Nouakchott |
| ± GMT: | +0 hours |
Surrounding countries
Burkina Faso travel insurance
Benin travel insurance
Niger travel insurance
Mali travel insurance
Liberia travel insurance
Gambia travel insurance
Guinea Bissau travel insurance
Central Africa travel insurance
Nigeria travel insurance
Equatorial Guinea travel insurance
Congo travel insurance
Chad travel insurance Cape Verde travel insurance
Smart Traveller Mauritania
If you do decide to travel to Mauritania, you should exercise extreme caution. If you are in Mauritania, you should avoid unnecessary local travel.

You should avoid protests and demonstrations throughout Mauritania as they may turn violent.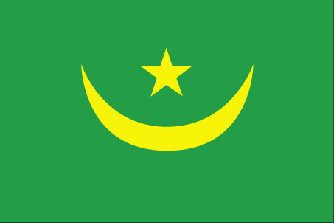 There is a high threat of terrorist attack in Mauritania. We continue to receive reports that terrorists are planning attacks against a range of targets, including places frequented by foreigners.

There is an ongoing high threat of kidnapping against Westerners in the north and west regions of Africa, including places frequented by foreigners in Nouakchott and Atar. Credible reporting suggests that terrorists may be planning to kidnap Western tourists and oil workers in Mauritania.

Past reports indicate that terrorists have planned to kidnap foreigners, including Australians, travelling between Mauritania and Morocco or who may be close to the Mauritania / Mali border, and to conduct attacks against oil facilities in Mauritania. You should maintain a high level of vigilance at all times when travelling in Mauritania and avoid unnecessary travel in remote areas.

Australians should take increased security precautions when in their homes or cars and watch for any suspicious or unusual activity. Pay close attention to your personal security at all times and monitor the media for information about possible new safety or security risks.

You are advised not to travel to the border areas with Mali, Algeria and Western Sahara because of the risk of banditry and the activities of armed smugglers and extremist groups.

*Please use information as a guide and always check Smart Traveller for the most up to date information.

Note: Remember to register with Smart Traveller before travelling overseas.
Mauritania travel insurance guide
The Australian government and Smart Traveller recommend appropriate insurance information if you are travelling overseas and to ensure that you are properly covered with comprehensive travel insurance.
The cost of medical, dental and let alone the inconvenience of the lost luggage can ruin your holiday.
Useful Links
Travel Insurance
QBE Travel Insurance
Seniors Travel Insurance
Compare Travel Insurance
Best travel insurance
Cruise Travel Insurance
Travel Insurance Quote
Single Trip
Annual Multi Trip