Single Trip
Annual Multi Trip
Finland Guide Information
Extras
Compare and save on Finland travel insurance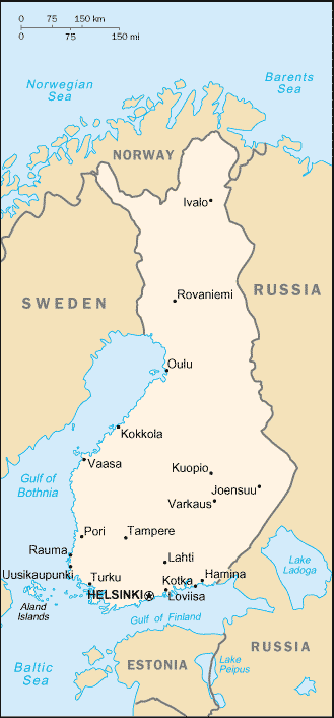 Finland Demographics
| | |
| --- | --- |
| Language | Finnish and Swedish |
| Land Area | 338,000 sq km |
| Population | 5.503 million |
| Capital city | Helsinki |
| Time Zone GMT | +2, +3 hours |
Countries nearby Finland
Norway travel insurance
Sweden travel insurance
Russia travel insurance
Estonia travel insurance
Latvia travel insurance
Poland travel insurance
Belarus travel insurance
Finland Information Guide
From the air, you will see a carpet of forests with lakes sprinkled throughout. Lapland with its migrating reindeer herds gives you a sense of serenity and isolation. Hiking, skiing, boating and festivals, but best of all is the peace and quiet. Equality of the sexes is a way of life whether it be in politics or the sauna.
The cities are unlike many others of Europe compact, clean and easy to get around. Go for a stroll or ride a bicycle you will appreciate the spectacular architecture and cleanliness of Helsinki
Finland's Australian Embassy
Address C/-Tradimex Oy
Museokatu 25 B
Helsinki
Finland
Telephone: +358 9 47 77 66 40
Fax: +358 9 492 225

Smart traveller Finland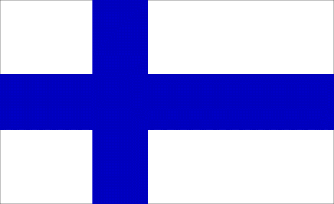 We advise you to be alert to your own security when travelling.
Exercise common sense and look out for suspicious behaviour, as you would in Australia.
*Please use as a guide and always check Smart Traveller for the most up to date Finland information.
Finland travel insurance guide
The Australian government and Smart Traveller recommend appropriate insurance information if you are travelling overseas and to ensure that you are properly covered with comprehensive travel insurance.
The cost of medical, dental and let alone the inconvenience of the lost luggage can ruin your holiday.
Useful Links
Travel Insurance
QBE Travel Insurance
Snow Travel Insurance
Japan Travel Insurance
Backpacker Travel Insurance
Business Travel Insurance
Holiday Insurance
Cancellation Cover Travel Insurance
Single Trip
Annual Multi Trip