Single Trip
Annual Multi Trip
Democratic Republic of the Congo
Extras
We advise against all travel here due to the very high risk. If you do travel, you should typically seek professional security advice. Be aware that Travel Insurance Saver policies will be void and that the Australian Government is unlikely to be able to provide consular assistance.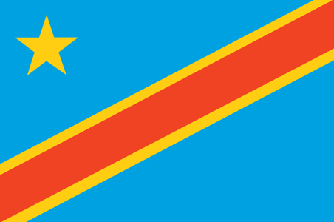 Congo demographics
| | |
| --- | --- |
| Language: | French |
| Area: | 2,340,000 sq km |
| Population: | 81.34 million |
| Capital City: | Kinshasa |
| ± GMT: | +1, +2 hours |

Nearby by countries to the Congo
Angola travel insurance
Central Africa travel insurance
Nigeria travel insurance
Equatorial Guinea travel insurance
Congo travel insurance
Chad travel insurance
Smart Traveller Congo
Reconsider your need to travel to the Democratic Republic of the Congo because of widespread lawlessness and the potential for civil unrest. The situation is unpredictable and could deteriorate at short notice.
If you do decide to travel to the Democratic Republic of the Congo, you should exercise extreme caution. Australians in Kinshasa should stay in close contact with the Canadian Embassy in Kinshasa for the latest developments on the ground.
You are strongly advised not to travel to the eastern, north-eastern and Bas-Congo areas of the DRC, including North and South Kivu Provinces and the Ituri district of Orientale Province, because of the dangerous security situation and lawlessness in these areas.
Since January 2009, DRC and Rwandan military forces have been conducting a military offensive against the Democratic Liberation Forces of Rwanda (DLFR) in North Kivu province.
The DRC's borders with Angola, Rwanda and Burundi can close at short notice.
Kinshasa's main airport, Ndjili International Airport, and ferry terminal can close at short notice. Check with your tour operator before travelling.
Due to the volatile and unpredictable security situation in the Democratic Republic of the Congo, we strongly recommend that you register your travel and contact details with us, so we can contact you in an emergency.
*Please use information as a guide and always check Smart Traveller for the most up to date information.
Note: Remember to register with Smart Traveller before travelling overseas.
Congo travel insurance guide
The Australian government and Smart Traveller recommend appropriate insurance information if you are travelling overseas and to ensure that you are properly covered with comprehensive travel insurance. The cost of medical, dental and let alone the inconvenience of the lost luggage can ruin your holiday.
Useful Links
Travel Insurance
QBE Travel Insurance
Travel Insurance Australia
Bali Travel Insurance
USA Travel Insurance
International Travel Insurance
Worldwide Travel Insurance
Overseas Travel Insurance
Single Trip
Annual Multi Trip