Single Trip
Annual Multi Trip
Extras
Compare and save on Kenya travel insurance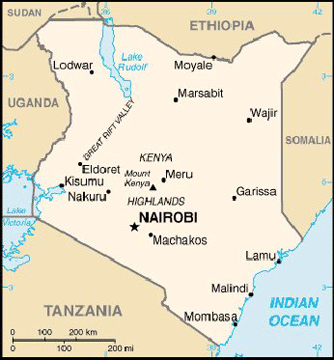 Kenya demographics
Language

Swahili; English; other African languages

Area:

580,370 sq. km

Population:
49.7 million
Capital City

:

Nairobi

±GMT

:

+3 hours
Countries nearby Kenya
Ethiopia travel insurance
Kenya travel insurance
Eritrea travel insurance
Djibouti travel insurance
Smart Traveller Kenya
Exercise a high degree of caution in Kenya at this time due to the high risk of terrorist attack, civil unrest and high crime levels.

Pay close attention to your personal security at all times and monitor the media for information about possible new safety or security risks.
Reconsider your need to travel to the Nairobi suburbs of Kibera, Mathare, Kasirani and Eastleigh due to high crime levels.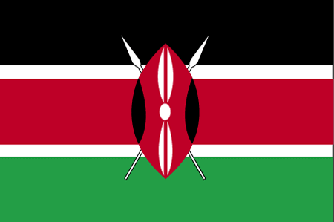 You are advised not to travel to the border regions with Ethiopia, Sudan and Somalia because of the extremely dangerous security situation. Cross-border violence occurs, including kidnapping, armed banditry, and violent tribal and clan disputes.

Recent credible reports suggest that militants may be planning to kidnap Westerners working in Kenya, particularly along the border with Somalia. In November 2008, two Westerners were kidnapped on the Kenyan side of the Somali border and taken into Somalia.

Australians in Kenya should be aware that the travel advice for Somalia strongly recommends Australians Do Not Travel to Somalia, due to the high risk of kidnapping, terrorism and violence. Kenya's border with Somalia is closed due to increased instability in Somalia.

Reports continue to be received that terrorists are planning attacks against a range of targets in Kenya, including places frequented by foreigners. Foreign embassies, hotels and commercial airlines in Kenya have been targeted by terrorists in the past and remain potential targets.

Due to heightened security concerns, the staff at the Australian High Commission in Nairobi have been advised to exercise greater vigilance and security measures have been increased.

Avoid all protests and demonstrations as they may turn violent.

Violent crime against Westerners, including armed carjacking and home invasions, occurs frequently in and around Nairobi.

*Please use information as a guide and always check Smart Traveller for the most up to date information.

Note: Remember to register with Smart Traveller before travelling overseas.
Kenya travel insurance guide
The Australian government and Smart Traveller recommend appropriate insurance information if you are travelling overseas and to ensure that you are properly covered with comprehensive travel insurance.
The cost of medical, dental and let alone the inconvenience of the lost luggage can ruin your holiday.
Useful Links
Travel Insurance
QBE Travel Insurance
Discount Travel Insurance
Group Travel Insurance
Philippines Travel Insurance
Singapore Travel Insurance
Comprehensive Travel Insurance
Seniors Travel Insurance
Single Trip
Annual Multi Trip