What is the best travel insurance for me?

Extras
What represents the best travel insurance?
Always consider the benefit of travelling with the best travel insurance policy cover that meets your personal circumstances when travelling on holiday,
cruise
or business trip.
When you are travelling
overseas
, you shouldn't disregard the value and peace of mind by protecting yourself against the unexpected issues. It is always a wise choice to consider taking the
best travel insurance
policy with regards to both value and quality for your travelling needs. Quality cover offers that security against unforeseen incidents associated with travelling that can cause unexpected out of pocket expenses, which can overnight spoil your vacation or holiday. Quality travel cover can provide an extensive compensation protection against those different and varied types of risks that can happen when you are abroad.

A question that needs to be asked when you travel is, "Why Is It Important To Take the Best Travel Insurance Before Going Abroad"?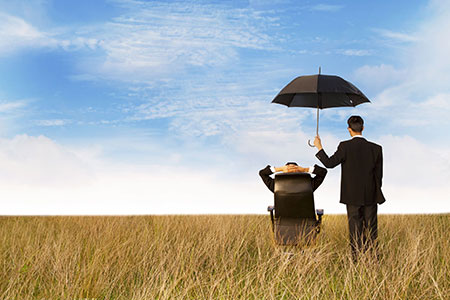 Facing sudden unexpected expenses when you are abroad can be difficult to deal with. They can put you into an extremely difficult situation; particularly when there is no one to turn to for financial help i.e. money.
Here is a look at the top 5 benefits that you can get by taking travel insurance:
In case you are affected by a sudden serious illness
If your baggage is lost or stolen while travelling to the destination
In case of trip cancellation or flight delay
You have lost your passport or travel documents
The requirement of medical evacuation or repatriation
To receive the best travel insurance for your holiday or
business
trip you will need a travel insurance policy to cover the benefits above and much more.
We provide flexible plans so you can select the one that is suitable regarding price and benefits. If you travel frequently, consider taking an Annual Multi Trip policy it will cover multiple trips up to 60 days per trip. This will prevent you from having to take out a policy every time prior travelling.
When picking the best policy to ensure that you look into its exact benefits. Look for a policy that offers a variety of benefits that suit your particular trip, so that you are covered for different risks. This will provide the best protection that is required for your trip.
You can take a policy for yourself as well as for the entire family. Travel insurance is available for Australian residents & non-Australian residents. regardless of age.

Is Travel Insurance Expensive?
If you are worried about the cost of travel insurance, don't be, as a basic policy can be very affordable. You can easily view travel insurance quotes via our website by using the online quoting facility on this page. Select the Country/Region spent the majority of the trip, Travel Dates & Ages in the quote box on this page to display premiums and benefits. Compare travel insurance and proceed by click on Buy Now to complete online. You will receive your certificate of insurance via email immediately after purchase. Emergency contact details will also be included on the certificate of insurance.
Take action to get covered and secure yourself and family when travelling.
Our website is a great avenue to compare quality travel insurance quotes that best meet your travel requirements.
Contact Travel Insurance Saver
If you have any questions please fill in the form below and one of our friendly team members will get in touch soon