History
Travelling to Singapore - Travel Insurance Saver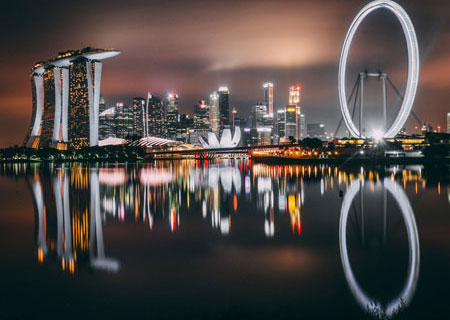 We've provided you with a really short list of some things to see and do in Singapore, but there are literally hundreds of more activities and attractions in this vibrant metropolis.
Always good to brush up on your history of a country before heading there, good knowledge of a nation and its culture and the travel insurance required to have a safe trip to Singapore is important for any traveller.
Below we will talk a bit about the history of Singapore.
If you are travelling to Singapore and thinking about purchasing a travel insurance policy, we recommend that you get a quote to compare and save on
travel insurance
.
Extras
Travel Insurance Saver: History of Singapore
Legend tells that Singapore was first discovered when a Sumatran king landed on the island and saw a lion. He took that as a good omen and so founded the city of Singapura.
Questions have been raised about the legitimacy of this story, but all great cities are founded on great myths.
Was it likely that Romulus and Remus were really fed from the teat of a mother wolf? Probably not.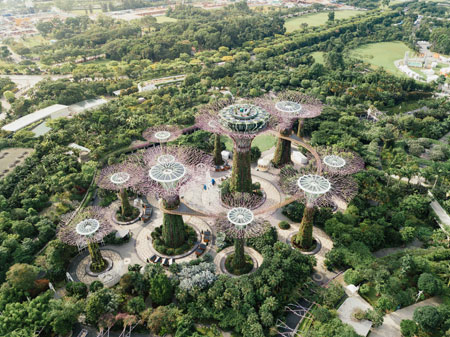 Nevertheless, Rome is a great city, founded on a great myth, and so is Singapore. The truth is that Singapore wasn't officially recorded until the 16th century and functioned mostly as a trading hub.
The modern Singapore we know today was founded in 1819 by Sir Stamford Raffles. Raffles acted as a clerk for the British East India Company, he quickly became prominent in the company and in 1811 he was made Lt. Governor of Java.
Seven years later he was made governor of Bencoolen in Sumatra, the idea was to make a British base in the Straits of Malacca.
Raffles landed in Singapore, a small island off the tip of the Malay peninsula, he decided it would make a good place to set up shop.

While Raffles was investigating the small island, there were two brothers quarrelling for succession to their father's throne. Their father, the Sultan of Johor, which was the empire that controlled Singapore, had passed away. Raffles supported one of the brothers who demanded annual payment in exchange for East India control of Singapore.
The British established their trading hub which grew quickly, as Singapore acted as a gateway trading city between many major Indo-Chinese peoples. In 1867, Singapore came under direct control from the British Crown, by that time the population had already risen above 10,000, and in just fifty more years it would hit 100,000. Around this time, workers were erecting colonial buildings, like the Grand Theatre. After the Suez Canal was built linking Europe to the Indian Ocean, Singapore became an even more prominent trading hub, as it now linked directly with the Middle-East, Africa and Europe.

If you're brushing up on your history in Singapore because of academic reasons you might want to have a look at our
student travel insurance
page. Here we suggest some relevant travel insurance policies for history students heading to Singapore.
During WWII, Singapore became a subject to Japan, as they conquered all of Indo-China. The Japanese rule was brutal and oppressive, and thousands of Singaporeans lost their lives. Following Japanese surrender, Singapore was returned to the Crown. Following 1945, Singapore would strive for independence, joining with Malaysia briefly.

This union would end in 1965 when Singapore became an independent state. For the next thirty years, Singapore would enjoy economic prosperity but would be ruled in an authoritarian manner. During the 90's Lee Kuan Yew would be replaced by Goh Chok Tong, who would instil more moderate leadership. Today, Singapore leads many world indexes for liveability, technology and economic prosperity, and is still one of the worlds most prosperous trading hubs.
With a population of around 5.6 million, Singapore is a fairly multi-cultural city-state, it's estimated around 40% of the population are foreigners or expatriates, which is around 2 million people in total. The most commonly spoken languages spoken there are English, Malay, Mandarin Chinese, Mandarin Standard and Tamil.
Contact Travel Insurance Saver
Corona Virus - Please visit our Travel Alert page for more information on Corona Virus. If you have any questions please fill in the form below and one of our friendly team members will get in touch soon.