Pregnancy Travel Insurance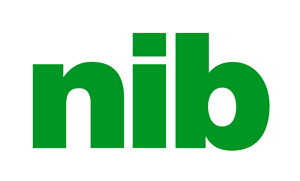 We cover up to 26 week's gestation in relation to your pregnancy. You may still take a travel insurance policy after 26 weeks, but you won't be covered for anything relating to your pregnancy after the 26th week of your pregnancy.
We will not pay a claim that arises because of the following: The birth of a child, at any gestation regardless of the cause. (Unless otherwise excluded by this policy we will cover pregnancy conditions, including a pregnancy complication or illness of the mother up to and including 26 weeks gestation.
Pregnant and travelling overseas? Not only do we have to take care of ourselves, but we have to take care of someone else as well who's on the way. Of course, travelling while expecting brings with it a special set of circumstances, and it's important that we feel safe and well-looked after during this time. Pregnant travelling brings with it its own set of risks, and it should never be undertaken against the advice of a medical doctor. If you're considering travelling while you're pregnant, you should definitely take out some form of travel insurance policy.

Extras
Looking to travel while you're expecting? You'll need some travel insurance first.
Travel Insurance Saver wants to ensure that you have the best possible coverage available for you while you travel, this is why we provide a wide range of policies for you, your friends and your family.
Please note that travelling while you're pregnant carries with it a number of unique risks and shouldn't be undertaken against the advice of your doctor or obstetrician.
Below are some of the benefits associated with
nib Travel Insurance
policies, please get a quote to compare and view all benefits.
Unlimited medical and dental cover
Comprehensive additional expenses
Up to an unlimited amount of medical evacuation and repatriation with Annual multi-trip travel plan, and International travel plans
Cancellation cover applies to all international policies
Loss of income of up to $15,000 on the Annual Multi Trip policy.
Sydney based 24/7 Emergency Assistance, through nib International Assistance
Conditions automatically covered for free:
Pregnancy-related conditions, including a pregnancy complication or illness of the mother up to and including 26 weeks gestation provided;
There haven't been any pregnancy complications or illnesses during this pregnancy or any other pregnancies.
This pregnancy has not been assisted by a reproductive medical program (e.g. IVF)
nib understands the importance of helping people access insurance products and services suitable for every travel adventure; from planning and experiencing, to returning home safely., that is why Travel Insurance Saver supports
nib Travel Insurance
,
Pregnancy Travel Insurance- Financial Aid To Pregnant Women
A pregnant woman is an individual with very particular needs and is also followed by the chances of an emergency that may occur at any time. Any issue happening with the pregnant lady needs immediate medical attention and care and apt treatment. Due to this, the healthcare of a pregnant woman must be ascertained so that they can have a healthy and happy pregnancy with the worry of coverage.
While travelling is not recommended to a pregnant lady from a medical point of view as it exposes both the mother and the child to a set of risks that could be avoided, we do however cover pregnancy up to 26 weeks gestation.

Few of the emergencies that may take place are the ones that are worsened by the presence of stress, something that is gradually common when travelling and when pregnant.
There are a lot of aspect of pregnancy and if you can decrease your stress that is a certain helper when travelling.
It is essential to have appropriate travel insurance when below 26 weeks gestation. If you are further through your term it would be advised to limit and restrict travelling when you are further than 26 weeks pregnant as this can lead to implication. Always speak with your obstetrician or GP.
All of our policies cover pregnancy up to 26 weeks and include medical when travelling overseas as long as there has been any complication with the pregnancy and it wasn't from IVF.

Deciding what pregnancy travel insurance best suits your needs has never been easier with our new quoting panel, compare all policies side by side.
Please contact us if you are uncertainties or questions.
Contact Travel Insurance Saver
If you have any questions please fill in the form below and one of our friendly team members will get in touch soon