Mountain Bike Travel Insurance
Holidaying is a time for fun and adventure, here at Travel Insurance Saver we want you to get the most out of your holiday whilst staying safe and insured! Activities like mountain biking are automatically covered by our policies given that you are not participating in any competitive racing events.

Taking extra precautions when it comes to participating in sporting activities which pose a risk is a must, not only to ease the process of making a claim in the event of unforeseeable circumstances, but also when it comes to personal safety! Travel Insurance Saver recommends wearing protective gear such as a bike helmet when going Mountain Biking on your holiday.
Extras
Here is just some of the coverage offered which may apply to you if you go mountain biking while on your holiday:
Hire or ride your own bike and be covered on all policies
It is advised that you wear a helmet when cycling and bike riding
Unlimited medical and dental cover
Up to an unlimited amount for medical evacuation and repatriation with Annual multi-trip travel plan, and International travel plans
Personal liability cover (unlimited)
Bike cover will be classified as the individual item listed when you get a quote.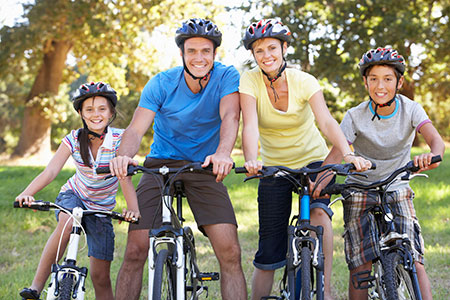 Mountain biking has some obvious medical risks associated with it, particularly for young children, the elderly and anyone who suffers from a previous or current physical injury.
If an injury or pre-existing medical condition is aggravated by a scenario involving mountain biking, you may be excluded from receiving full coverage unless you have applied beforehand for coverage for pre-existing medical conditions.
Drinking alcohol or taking illicit substances while mountain biking is obviously very dangerous and if you sustain an injury while intoxicated your coverage may be prevented, the same goes for failing to wear protective gear such as a helmet
Specified Item Limit
Want more cover than the individual item limit, if so you can be applied if your bike has been purchased within the last 12 months or if you have a valuation of your bicycle within the last 12 months.
To apply a specified item limit, you will need to include the bike details when checking out.
An additional fee of 3% of the total value will be applied to your total premium.
Is the bike older than 12 months?
If you your bike is older than 12 months and you want to get additional cover, you will need to get a bike valuation before applying for a specified item limit.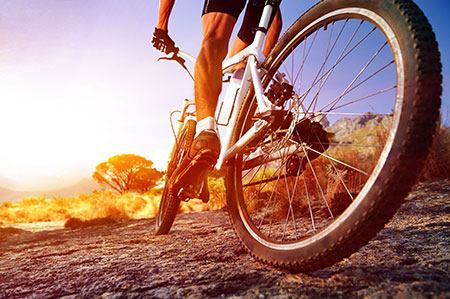 Here are the products that you can include a specified item limit
Sporting equipment is included whilst in use on the following 2 policies
International Comprehensive
Annual Multi Trip
Sporting equipment whilst in use is excluded from the following 4 policies
Premium Plus
A Travel Plan (Comprehensive)
B Travel Plan (Comprehensive)
C Travel Plan (Comprehensive)
Contact Travel Insurance Saver
If you have any questions please fill in the form below and one of our friendly team members will get in touch soon