Existing Medical Conditions
Medical Travel Insurance
If you're planning an
overseas vacation
you might want to seriously consider taking out a
travel insurance
policy. All international travel insurance policies offers medical & dental cover. This can range from $100,000 up to unlimited for medical and dental. All
nib travel insurance
plans also provide cover for medical evacuation when critically ill or injured.

There is a range of medical conditions for which nib provide free coverage. If you
check the EMC list
and see that your medical condition isn't listed under the '
Automatically Covered for Free
' section, or if you see that your condition is listed under the '
High-Risk
' section; you'll need to click the '
Medical Icon
' when you find a quote. This way you'll be able to fill the details out of your existing medical condition on the nib website. They'll respond to your nominated email with a new quote within a few days.
There are only a few countries with reciprocal health agreements with Australia. If you're travelling overseas to a foreign country without travel insurance, or if you have a existing medical condition that you've not mentioned to your insurer, you could find yourself in financial difficulty. If the existing medical condition you have becomes exacerbated during your trip and you haven't applied for specific cover for it, you might find yourself out of pocket with your insurer. That's why its best to be transparent about any existing medical conditions you have that aren't 'Automatically Covered for Free'.

Get wise and receive better medical care through your travel insurance provider. If you have a car accident while travelling, you will more than likely require medical attention. Not all countries follow the same system, so you might be directed to a free hospital or clinic if you don't have sufficient funds. These places are infamous for doing poor work, while many travellers believe the Australian Government will pick up the bill which isn't the case. There are only a few countries with reciprocal health agreements with Australia! In this case, your
medical travel insurance
covers medical and hospitalisation for certain aspects but may still not cover medical evacuation such ambulances.
Choose your own trip length. You can buy medical travel insurance to cover a particular time period, ensuring that you're covered the whole time you're out of the country. In case you're travelling in and out of the country over the year, it's actually wise and best to buy an
Annual Multi Trip
policy. This policy covers multiple trips up to 60 days back and forth from
Australia
. You'll realise that it's cheaper and you're protected on every trip, and not just one.
Urgent medical evacuation. There are situations where local hospitals are not outfitted to deal with certain serious medical conditions. This could be anything, from not having a surgeon with the right skill-set on hand to missing a particular anti-venom. If this is the situation, the hospital will need to transport you to a more readily equipped location. This doesn't necessarily mean having to go back to Australia, it could just mean moving from a rural area to a city. Whatever the cause or situation, this kind of transportation can be costly and is another reason to apply for medical coverage if you're unsure about your existing medical condition.
Extras
Are you suffering from a Existing Medical Condition and uncertain whether you will be eligible for medical cover when travelling?
nib offers automatic coverage for an array of medical conditions. Also, optional medical coverage for High-Risk Medical Conditions is available on International, Annual Multi Trip, and Australian Travel Plans policies.
To view medical conditions which are automatically covered for free, and High-Risk Medical conditions use the link below: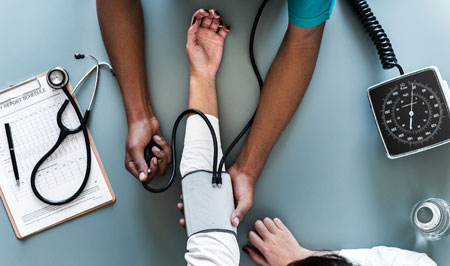 Although some conditions are automatically included for free, if your health is under investigation we suggest getting confirmation with nib or calling Travel Insurance Saver to double check that your condition will not impact on your medical coverage in the event unforeseen circumstances occur as a direct result of your specific condition.

If your Existing Medical condition falls under the category of a High-Risk Medical Condition listed on the EMC page then you must disclose this condition and the details of your health to nib in order to ensure that you are covered in the event you are hospitalised, or your trip is affected due to repercussions of your condition whilst travelling. If you don't wish to get cover for the specific condition this will not void your policy, you just won't have cover for that specific condition or anything relating to it. Anything other medical condition that occurs would be covered under the policy.
If your High-Risk Medical condition is not disclosed, then you will not be eligible for coverage related to that specific medical condition. If you are uncertain of whether you should disclose your condition or not, follow the link provided above to the EMC page or call us for further information.
Please note that all travellers 80 years of age or over are required to apply for
Existing Medical Condition
coverage, regardless of their health.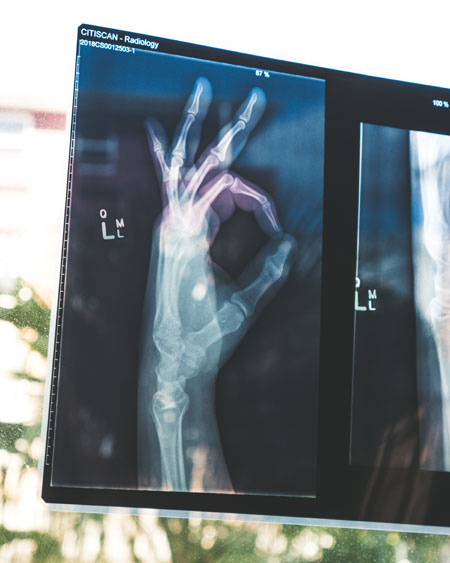 If you have a existing medical condition; on the home bar, fill in the details of your trip and ages of people needing insurance, and click the 'Medical Button'. you'll be presented with a list of all available policies. After you click 'Buy Now' you'll be redirected to a page where you fill in your details after you click 'Continue' at the bottom of the page, you'll be redirected to the nib website where you can fill in the details of your existing medical condition. nib should respond to the email you listed after a few days with details of your new quote and information on how to purchase it.
Contact Travel Insurance Saver
If you have any questions please fill in the form below and one of our friendly team members will get in touch soon