Single Trip
Annual Multi Trip
Existing Medical Conditions
Medical Travel Insurance
If you're planning an
overseas vacation
you may wish to consider taking out a
travel insurance
policy before departing. All
international travel insurance
policies offer some form of overseas medical and medical evacuation cover when critically ill or injured.

There are over 40 automatically covered medical conditions for which
nib travel insurance
can cover without the need for an additional premium. If you
check the EMC list
and see that your medical condition isn't covered, or if you see that your condition doesn't mee the existing medical condition criteria you can apply for an online '
Medical Screening
' when you get a quote. You can complete a medical screening to see if your medical condition can be covered.
There are only a few countries with reciprocal health agreements with Australia. If you're travelling overseas to a foreign country without travel insurance, or if you have an existing medical condition that you've not mentioned to your insurer, you may find yourself in financial difficulty if you need medical assistance. If the existing medical condition you have becomes exacerbated during your trip and you haven't applied and been approved for specific cover for it, you might find yourself out of pocket and claim being declined. That's why it is best to be transparent about any existing medical conditions you have that aren't 'Automatically Covered'. The only policies that you can apply for a medical screening are the Comprehensive, Australian Travel and the
Annual Multi Trip
travel plans.

While there are some countries with reciprocal health care, many travellers believe the Australian Government will pick up the bill which isn't the case. There are only a few countries with reciprocal health agreements with Australia! In this case, your
travel insurance may cover overseas medical
and hospitalisation for certain aspects but may still not cover medical evacuation such as ambulances or being flown home in a medical escort plane if your condition is severe.
Choose your own trip length. You can buy travel insurance to cover a particular period, or the whole trip however your trip must start or end in Australia. Please click through for further information if you have
already departed Australia
, waiting periods apply.
In case you're travelling in and out of the country over the year, you may wish to consider taking out an
Annual Multi Trip
plan. This policy covers multiple trips up to 45 days back and forth from
Australia
. It may be a cheaper option and cover you for each trip, not just a single trip.
Medical evacuation
There are situations where local hospitals are not outfitted to deal with certain serious medical conditions. This could be anything, from not having a surgeon with the right skill set on hand to missing a particular anti-venom. If this is the situation, the hospital may need to transport you to a more readily equipped location. This doesn't necessarily mean having to go back to Australia, it could just mean moving from a rural area to a city. Whatever the cause or situation, this kind of transportation can be costly and is another reason to consider having adequate travel insurance coverage when travelling overseas.
nib may pay expenses which nib believe are reasonable and necessary to bring you back to your home in Australia, or to another destination of our choice.
The decision to evacuate or repatriate you is nib's and nib will not pay for any evacuation or repatriation expenses unless it is medically justified, and you have received nib's consent.
Extras
Are you suffering from an Existing Medical Condition and uncertain whether you will be eligible for medical cover when travelling?
nib offers automatic coverage for over 40 existing medical conditions. nib defines an existing medical condition as:
any illness or injury for which, in the 12 months prior to policy purchase, you have:
chronic; or
displaying symptoms; or
under investigation; or
pending follow-up consultation, treatment or surgery; or where these are recommended or planned; or
metastatic; or
terminal; or
in the six months prior to the time, you buy your policy there has been:
treatment by a medical practitioner; or
medication prescribed; or
surgery
This definition applies to you, your travelling party, a close relative or a business partner.
If it doesn't fit that definition, nib doesn't consider it to be an existing medical condition. If it fits that definition, you won't be covered for the medical condition unless you request complete a medical screening and add the condition to your policy.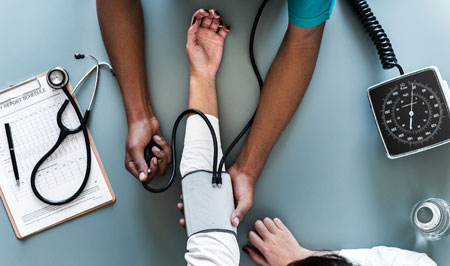 If your Existing Medical condition isn't automatically covered then you can choose to disclose this condition and the details of your health to nib to apply to have the medical condition covered in the event you are hospitalised, or your trip is affected due to repercussions of your condition whilst travelling. If you don't wish to get cover for the specific condition this will not void your policy, you just won't have cover for that specific condition or anything relating to it. Other medical conditions that are not associated with an existing medical condition may be covered.
Travel Insurance for Medical Cover
If your High-Risk Medical condition is not disclosed, then you will not be eligible for coverage related to that specific medical condition. If you are uncertain of whether you should disclose your condition or not, follow the link provided above to the EMC page or call us for further information.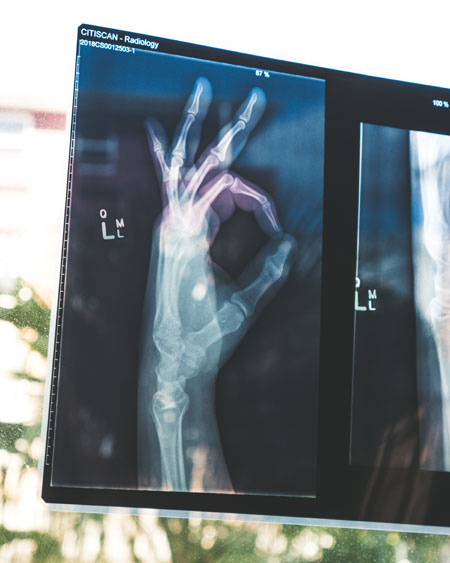 Lodge a Medical Screening Assessment
If you have an existing medical condition; please click the 'Medical' button in the Features and More Information in the quoting panel for instruction to complete the medical screening process.
This is a summary of cover only. Cover is subject to the policy terms, conditions, limitations and exclusions as set out in the Product Disclosure Statement. Always read the Product Disclosure Statement before making a decision about any travel insurance policy
Contact Travel Insurance Saver
Coronavirus - Please visit our Travel Alert page for more information on Coronavirus. If you have any question's please fill in the form below and one of our friendly team members will get in touch soon.
Single Trip
Annual Multi Trip