Single Trip
Annual Multi Trip
Extras
Compare and save on Lebanon travel insurance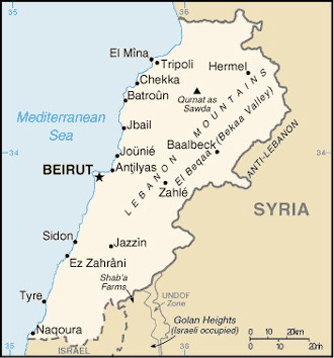 Lebanon demographics
Language:

Arabic; French; English

Area:

10,452 sq. km

Population:
6.082 million
Capital City:
Beirut
± GMT

:

+2 hours
Nearby countries of interest
Cyprus travel insurance
Jordan travel insurance
Egypt travel insurance
Lebanon travel insurance
Libya travel insurance
Jordan travel insurance
Saudi Arabia travel insurance
Israel travel insurance
Smart Traveller Lebanon
Reconsider your need to travel to Lebanon at this time because of the unpredictable security and political situation. The situation could deteriorate without warning. If you do decide to travel to Lebanon, you should exercise extreme caution. Pay close attention to your personal security and monitor the media and other local information sources about possible new safety or security risks.
Credible reports that terrorists are planning attacks against Westerners and Western interests in Lebanon, including embassies, international hotels, fast-food outlets and restaurants frequented by foreigners, including foreign military personnel. Terrorist attacks, such as bombings and kidnapping of Westerners, are possible. Commercial and public places frequented by foreigners could be targeted.
You are strongly advised not to travel to Tripoli at this time due to the dangerous and unpredictable security situation. Serious sporadic armed clashes in the Tripoli area have resulted in deaths and injuries.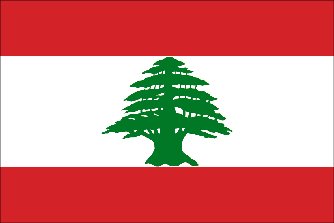 You are advised not to travel to Palestinian refugee camps at this time. The situation is unpredictable and could deteriorate without warning. The Lebanese state has no formal security presence in the camps.
Outbreaks of violence could spread to other areas of the country, including other refugee camps.
You are advised not to travel south of the Litani River due to the danger posed by landmines and unexploded ordnance and the uncertain security environment. The situation could change without notice and Australians could be caught up in violence directed at others.
There are significant numbers of unexploded ordnance, including cluster bombs, and landmines in Lebanon, particularly in southern Lebanon. Australians are strongly advised to keep to well-travelled paths.
Ensure that you carry personal identity documentation at all times.
The Australian Embassy in downtown Beirut may be temporarily closed to the public at short notice due to demonstrations and concerns about security in the vicinity of the Embassy.
*Please use information as a guide and always check Smart Traveller for the most up to date information.
Note: Remember to register with Smart Traveller before travelling overseas.
Lebanon travel insurance guide
The Australian government and Smart Traveller recommend appropriate insurance information if you are travelling overseas and to ensure that you are properly covered with comprehensive travel insurance.
The cost of medical, dental and let alone the inconvenience of the lost luggage can ruin your holiday.
Useful Links
Travel Insurance
QBE Travel Insurance
Seniors Travel Insurance
Compare Travel Insurance
Best travel insurance
Cruise Travel Insurance
Travel Insurance Quote
Single Trip
Annual Multi Trip