Fishing Travel Insurance
Planning on riding on a jetski or jetboat? You are covered to participate in these activities but you should be aware of a few general exclusions. Such as;
Any Propelled Watercraft or Sailboats are not cover under Personal Liability and are a general exclusion.
Travel Insurance Saver through nib travel insurance provides cover to ride and participate in
jetski
and jetboating activities.

Extras
Propelled Adventure Activities Overseas
If you're going to be travelling overseas, chances are you're going to want to do something adventurous such as fishing. It's always a necessity when you go to a foreign country to have some kind of
travel insurance
to protect you. This could be something like the more economical essentials option, to the more comprehensive travel insurance policy. Regardless of what you choose, some
overseas travel insurance
is better than none at all and it is important to select the right policy for your travel needs.

A lot of people are travelling overseas nowadays to go on adventure holidays and fishing trip so it is good to know what you are covered for, before you do the activity or before you purchase your travel insurance to ensure that the activity is included and you are doing anything that may void your insurance.
Everyone's idea of an adventure is different. Some people think of an adventure as trekking a jungle path, others think of it as bartering for items in a middle-eastern bazaar. Whatever adventure you conceive of, typically it will take you far from your home. We have travel insurance when we're at home, typically in the form of private health and car insurance, so why would we forego travel insurance when we're not near our home? You'd think that the time you need travel insurance the most is when you're not near your friends and support networks.

If your idea of adventure involves you in a jet-propelled watercraft travelling at speed downriver or in the ocean – never fear – you can still receive travel insurance coverage. Typically, all of the Travel Insurance Saver policies provide coverage for those people who are passengers on a jet-propelled watercraft.
This coverage extends as far as it encompasses your
medical travel insurance
cover, so if you're injured while taking part in an activity that involves a jet-propelled water vehicle, you'll receive your full medical coverage.
This also includes medical evacuation but is not covered if you are in International Waters, so be careful that you are within destination countries international boundaries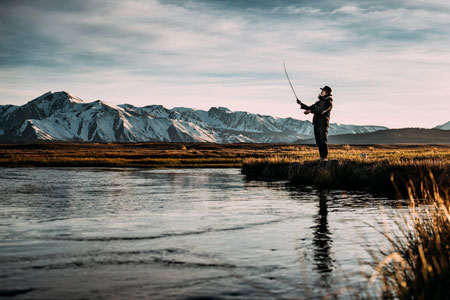 Personal liability doesn't cover accidents involving vehicles of any kind, whether it be a
motorcycle
or a jet-ski. This is the case whether you are a passenger or not. Usually, the driver is responsible but you may be also responsible as a pillion passenger if you are the reason the accident occurred.
If you're travelling to somewhere like
New Zealand
and you want to go jet-boating down a river, you can do so knowing you'll be covered under your policy. As with your travel medical insurance, this also covers medical evacuation and repatriation.
If you're planning on travelling in a private sail vessel or a privately registered sail vessel, your medical travel insurance
will be void if you travel into international waters
. This doesn't apply to
cruise travel insurance
when travelling in international waters.
Before deciding to purchase this product, please read the Product Disclosure Statement available from us.
Contact Travel Insurance Saver
Corona Virus - Please visit our Travel Alert page for more information on Corona Virus. If you have any questions please fill in the form below and one of our friendly team members will get in touch soon.