Comprehensive Travel Insurance
Extras
Travel Insurance Saver is your top resource for all your
travel insurance
needs. We provide
comprehensive travel insurance
services that suit your needs and requirements.

We understand that travelling offers terrific experiences, but to ensure you enjoy your trip to the utmost, it's important you insure yourself for the unexpected. It's a necessity to have comprehensive cover for your trip when unexpected expenses crop up in the form of hospital bills, lost luggage, damaged vehicles and cancellations. This applies as well to alternative accommodation in case of emergency or new airline tickets.
If you purchase a comprehensive and robust travel insurance policy before you head off on your trip, you'll save yourself a big headache should anything go wrong. Having a good insurance policy behind you will give you confidence knowing that if anything goes wrong, you'll be financially covered. This kind of coverage gives travellers a priceless peace of mind on their trip and can actually encourage people to enjoy themselves more.
Travel Insurance Saver is transparent about what is and isn't included in the nib policies, and you'll find our prices competitive by industry standards. If you have any questions about specific policies just give our friendly staff a call.
Why nib?
Travel Insurance Saver can offer you comprehensive cover from nib that will make your trip not only fun and worth-remembering but also safe and secure. nib policies include a variety of covers including medical and dental, cancellation policies, replacement luggage and personal items, cruise cover, snow cover, rental vehicle excess etc. nib policies also give free insurance for a number of dependant children up to the age of 25 provided they are not working more than 30 hours per week.
We offer a variety of nib products that give you coverage to suit your needs. It's easy to choose the right policy when you already have the details of your trip. After buying a policy, you will have access to your account where you can adjust, extend, or cancel your policy, as well as purchase extra benefits.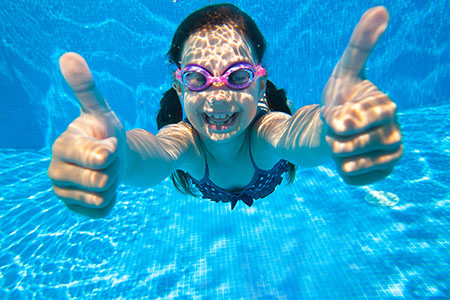 Which comprehensive policies are on offer?
Travel Insurance Saver offers a variety of comprehensive travel insurance policies from nib policies for any traveller to choose from. We offer policies to all ages, but people 80 years of age and over have to fill out a mandatory
Existing Medical Condition
form out first. This form can be filled out first by selecting a travel insurance policy, clicking 'Buy Now' and fill in your personal details. Following this, you'll be redirected to the nib website where you can fill out the
EMC form
, nib will then get back to you via email in the following few days.

We offer a number of comprehensive policies, these policies include:



International Travel Plan
The international travel plan policy is available for both Australian and non-Australian residents. The International travel plan policy offers unlimited cover for medical and dental, cancellation and deferment, emergency travel arrangements and accommodation, and medical evacuation and repatriation. This policy offers up to $12,000 for luggage and personal effects.
Australian Travel Plan
This policy is offered to people travelling domestically within Australia fr residents and is also available for inbound travellers. The policy covers up to $10,000 for cancellation and holiday deferment, and $10,000 for emergency travel arrangements and accommodation. This policy also covers up to $50,000 for oboard medical expenses within Australian waters and $10,000 for medical evacuation and repatriation. There's much more covered with this policy, if you're planning on travelling to Australia, or are already here and would like insurance for a domestic trip – type your details into the homepage bar and see what's on offer.
Annual Multi-Trip Plan
This is a comprehensive policy that will cover you for as many trips as you'd like within a year. The trips can be up to 60 days each, and you can take as many trip within the 12 month period. The annual multi-trip policy is a comprehensive policy, it offers unlimited cover for cancellation of holidays or holiday deferment, unlimited for emergency travel and accommodation expenses, unlimited for medical and dental, and for medical evacuation and repatriation. The price of your multi-trip will change if you're spending more than 72 hours in the USA, Canada, Antarctica, Central and South America.